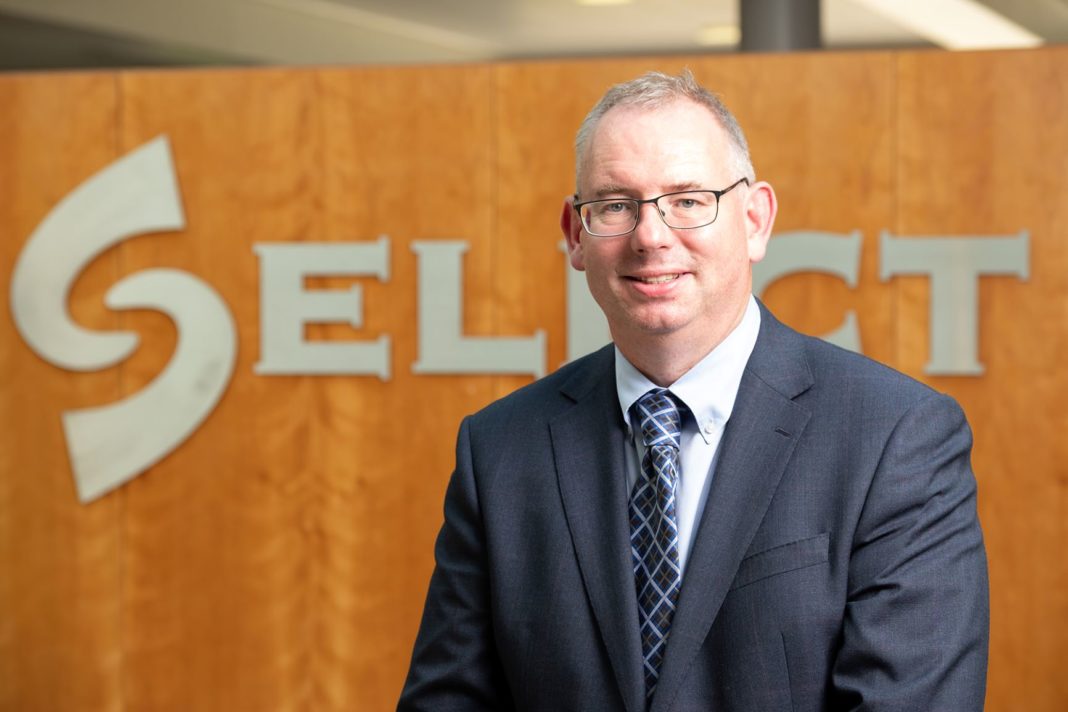 SCOTLAND's largest construction trade association has welcomed the new intake of MSPs to the Scottish Parliament and pledged to continue working closely with politicians of all parties.
SELECT said that, as one of the country's biggest employers, the construction industry has a 'key' role to play as Scotland continues to navigate the post-pandemic landscape and create a more sustainable and inclusive sector.
In particular, the trade body said it is keen to continue its close political partnership to ensure the correct skills and training is delivered to properly qualified electrical professionals – who will be responsible for the technology of tomorrow as the nation transitions towards net-zero carbon.
Alan Wilson, managing director of SELECT, said, "We are proud to have engaged proactively and positively with members of the outgoing parliament on a number of issues of mutual importance and we anticipate a similarly constructive relationship with legislators in the new Holyrood intake.
"We were heartened and encouraged in the last Parliament by the progress made on the vital issue of professional recognition of electricians in Scotland, and particularly by the support offered by Jamie Hepburn, then minister for business, fair work and skills, and his fellow MSP Jamie Halcro Johnston, who worked with SELECT in developing a members' bill on the regulation of electricians.
"The establishment of an electricians working group was a great advance and we would hope to see its work continue under the new regime to ensure a successful outcome to our long-running campaign for regulation."
Mr Wilson pointed out that many MSPs had backed the organisation through channels such as its wall of support, and that there had been widespread pre-election backing for the primary aims of the SELECT manifesto, issued just before the poll.
Among the manifesto's key declarations, SELECT asked the incoming Parliament to introduce:
Protection of title to stamp out unqualified electrical workers
Laws to make it illegal to carry out electrical work when unqualified
Procurement based on quality, not best bids
Timely payment and no retentions
Recognition of the sector's role in delivering a sustainable future.
 Mr Wilson said, "SELECT's positive engagement with Scotland's parliamentarians takes into account, of course, the interests of our 1,250 member businesses and 15,000 employees in an electrotechnical sector which is becoming increasingly vital to the nation's future security and prosperity.
"But it is also a primary channel of communication aimed at creating industry conditions which will allow us to support Scotland's ambitious targets for net-zero, reduced energy use, decarbonisation, climate change and other principal policy objectives around accessible, sustainable places and inclusive economic growth.
"We look forward as an organisation to a continued constructive engagement with the Scottish Parliament and demonstrating the same collaboration and cooperation that has steered us successfully through the pandemic during the past 18 months."