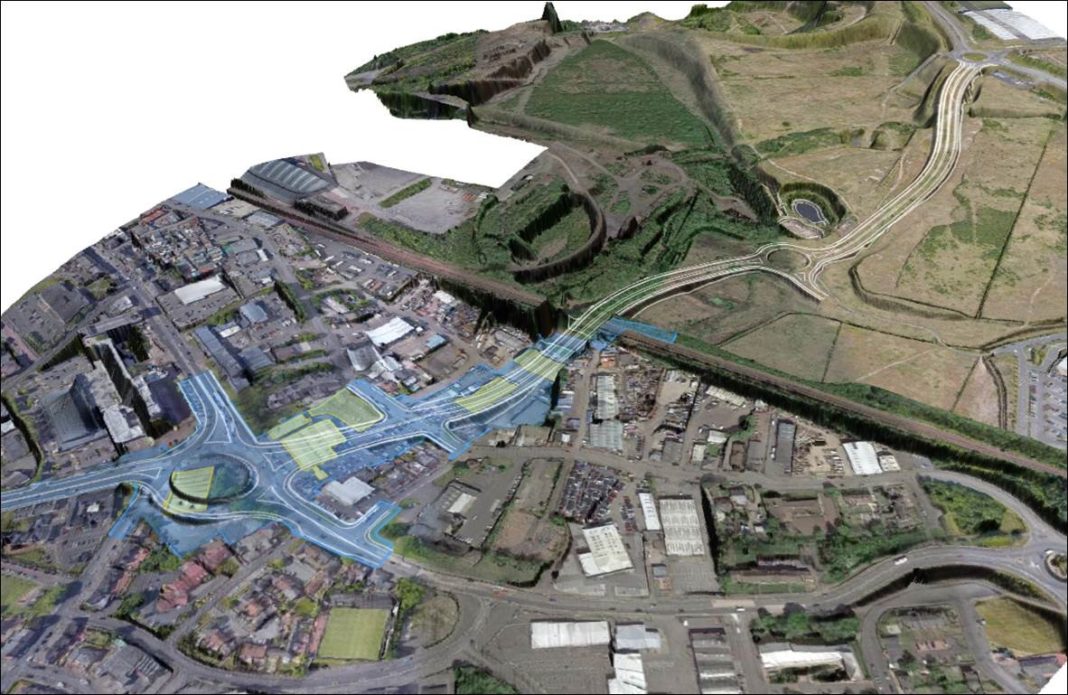 PLANS have been launched to upgrade the road connection between Motherwell and Ravenscraig.
It comes as North Lanarkshire Council looks to deliver strategic road transport infrastructure to support and enable development of Ravenscraig, the area currently undergoing regeneration after formerly being a steelworks site.
If approved, the local authority's blueprint will see the creation of a new dual carriageway within Ravenscraig, as well as the build of a new bridge crossing at the West Coast Mainline railway, and a 'significantly' revised junction at Airbles Road with a signalised roundabout.
Under the plans, the new dual carriageway would run from the roundabout, east through the Orbiston Street industrial area before passing under the West Coast Mainline railway and on to the Ravenscraig site – with paths for pedestrians and cyclists to be created on either side of the road.
It comes as the first phase of the £127.2 million Ravenscraig infrastructure access project, which is being funded by North Lanarkshire Council and through the Glasgow city region city deal. In addition to the creation of new connections to Motherwell, the wider project will also seek to improve connections from Ravenscraig north to the M8 and south to the M74.