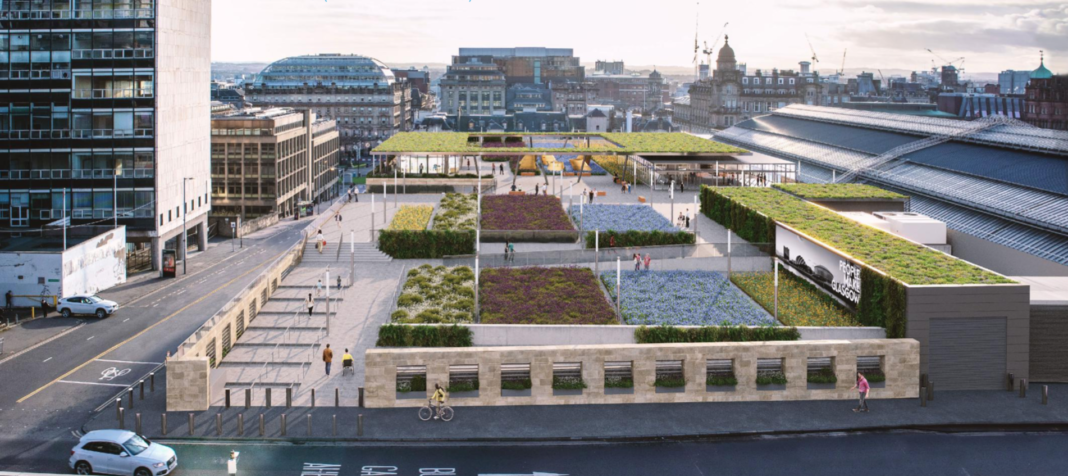 NETWORK Rail has submitted plans for a new building to be constructed at Glasgow Queen Street.
The station is currently undergoing a major transformation, with the proposed North Hanover Street development acting as the final part of the facility.
The rail management organisation said that the proposals form part of its vision to create 'a place to travel sustainably and inspire people to meet and shop with a smile' through the creation of an integrated station.
Network Rail wrote in proposals submitted to Glasgow City Council, "The development is split into two elements, the podium deck (a space for operational space, retail, food and beverages etc.) and the above podium development deck (a space for a commercial development)."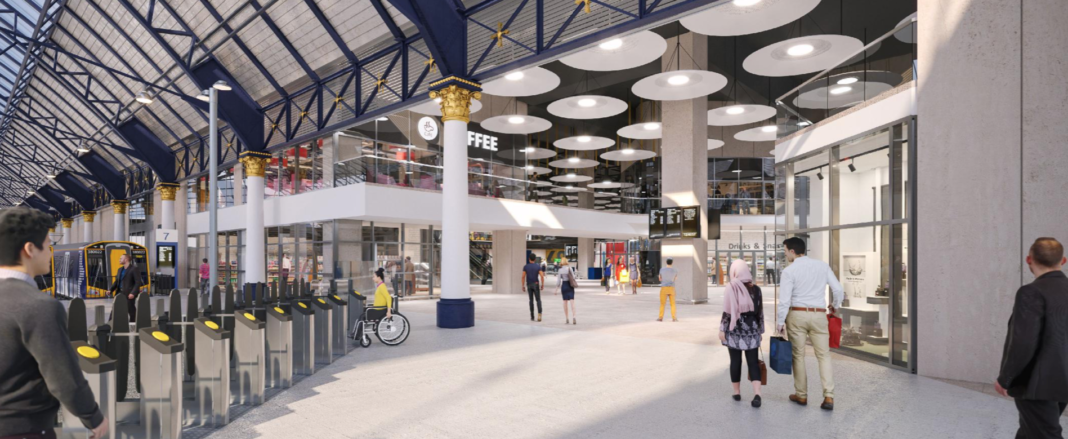 It continues by detailing the new concourse mezzanine in the building, which will be lined with retail units and connect directly to North Hannover Street via a new entrance adjacent to Martha Street to the east.
Network Rail said that it is expected people will 'dwell' on the mezzanine and watch the activity of the concourse below while enjoying a meal or drink, with linked escalators allowing passengers to move from level-to-level.
The document continues, "At the roof level of the podium, a new public plaza is proposed, providing access to and from the station as well as landscaped amenity space. The plaza will be created as a meanwhile use, until a future development in delivered
"In the meanwhile condition, the plaza is proposed as an open, public plaza planted with soft landscape and incorporating rooftop retail with breakout seating and a new pavilion entrance to the station.
"The plaza will be accessible via public steps from North Hanover Street and from street at Cathedral Street as well as from the station concourse below via lifts and escalators.
"In this configuration, plots have been designated to the north and south of the site and provision made within the podium accordingly. In this scenario the central space will be retained as a landscaped public space.
"This podium project is recognised as the first step in a bigger project for the site and as such the remit for the podium includes delivery of a flexible development deck which can enable the delivery 300,000 square feet of commercial buildings by others in the future."