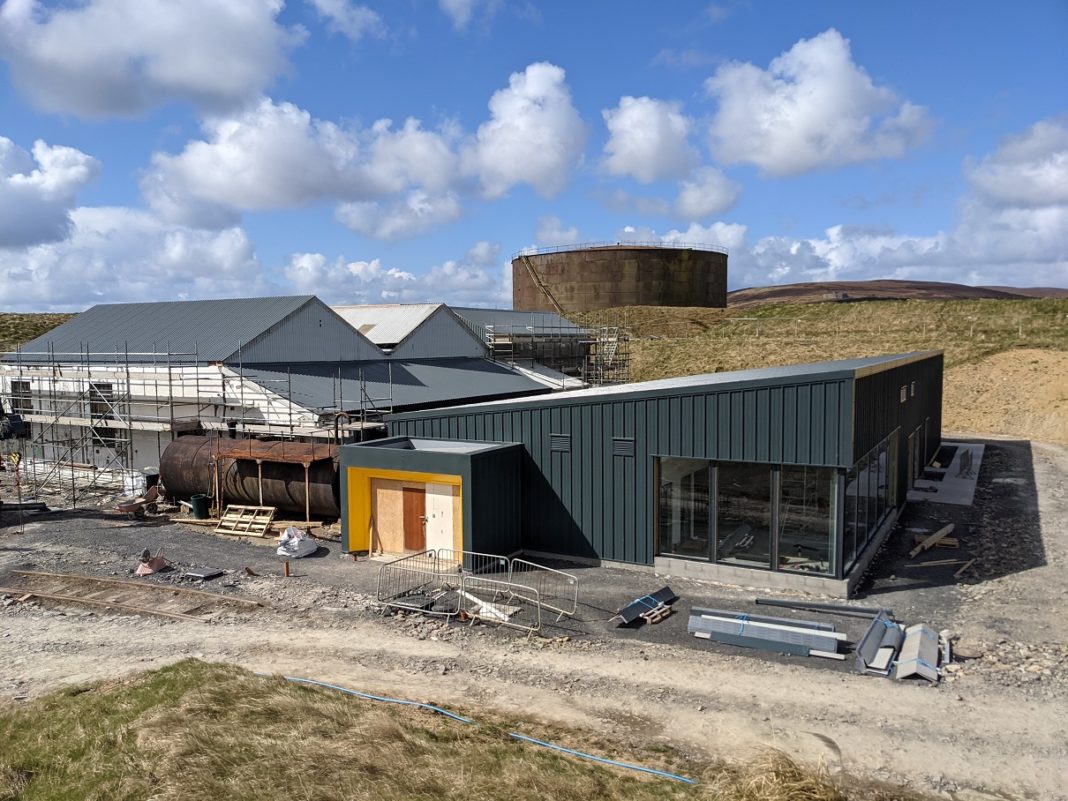 THE £4.5 million project to refurbish Orkney's flagship Scapa Flow Museum is picking up pace, the island's council has said.
The work, being carried out by Orkney Builders (Contractors) Ltd, will bring an extension to the museum which will accommodate a series of new bespoke galleries, a new cafe, education space, toilet facilities, retail shop and information area.
A series of restoration works will also be carried out at the facility's Pump House, which was originally built in 1937. Measures will look to improve its ventilation and protect the fabric of the building.
Orkney Islands Council explained that the Pump House's original features and interior decoration are to be preserved to reflect how it would have looked throughout its operational life – both as a naval oil store during the world wars and later as a museum.
Stephen Kemp, MD of Orkney Builders (Contractors) Ltd, commented, "The whole project team has put an enormous amount of time and effort into getting every intricate detail of both the pumphouse refurbishment and new extension just right. It's been a really positive collaborative effort, and the result is going to be a fantastic asset not only for the community in Hoy, but for Orkney as a whole."
The project was forced to cease in March last year due to the onset of the Covid-19 pandemic, with a pause coming into place just as foundations were being laid – with contractors not returning until last July.
The island's local authority anticipates construction work to be completed in September 2021. Thereafter the following months will involve installing exhibition fittings and carefully putting objects in place – with an anticipated reopening scheduled for early 2022.
It added that it is expected that the previous annual visitor number of 14,000 will increase as a result of the 'ambitious and extensive' changes and upgrades to the visitor attraction – with it set to open all year round, for the first time in 'many years'.