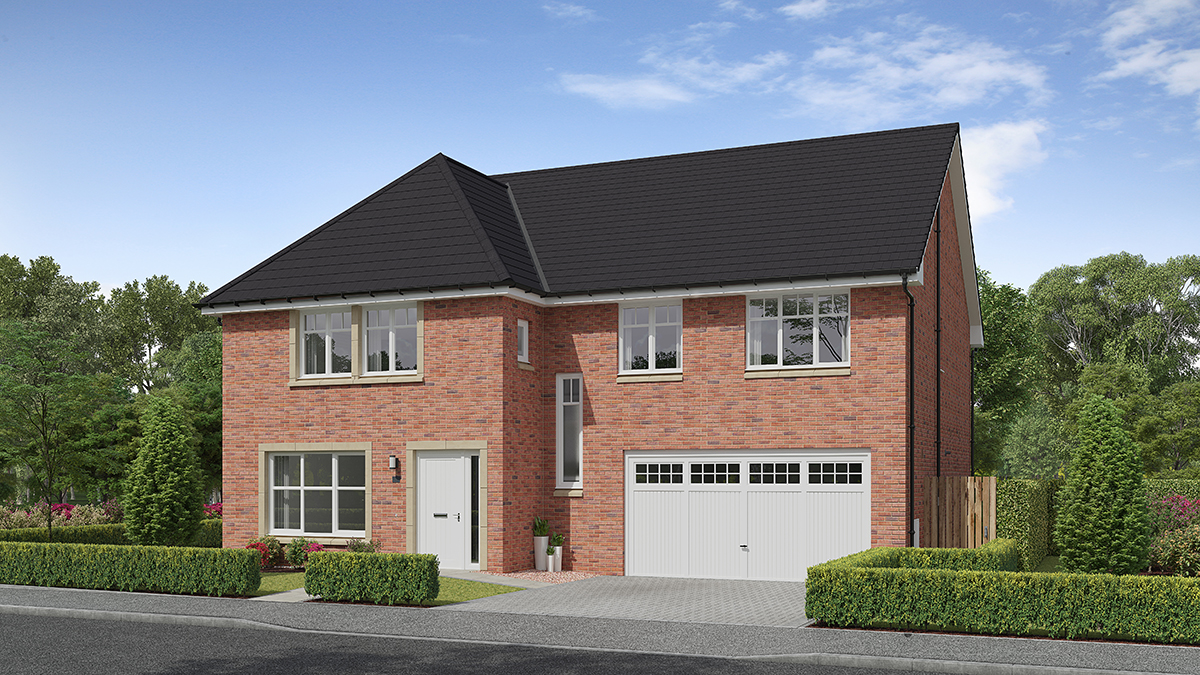 STEWART Milne Homes has announced it has invested in a new range of homes to meet the changing needs of buyers and deliver 'significant' new revenues.
The housebuilder said the 'most ambitious and comprehensive' re-design of its homes range in the firm's history will generate sales of £300 million across its developments in Scotland and north west England, with a further £250 million of house sales in the pipeline over the next two years.
The new designs are described as 'more elegant, spacious and functional', taking account of demand for flexible space both indoors and outdoors, which has been heightened following the Covid-related lockdowns.
The new homes will be launched on the majority of Stewart Milne's planned developments across the UK this year.
Stuart Henderson, group product and design director at Stewart Milne Homes, said, "We were undertaking a comprehensive design review of our homes before the pandemic. The enforced lockdown has brought into sharp focus the design and functionality of our homes and accelerated the process. Unveiling our new designs at a time when our customers need and expect more from their homes gives us a competitive advantage.
"Following extensive customer research, we set out clear design principles which are at the heart of every new design. These are: simple elegance, supremely functional and appealing. Our design teams reviewed how people move around and use their home, examining what they do in each room and what they need as a result. This has shaped the new lay-outs which are much more functional, including utility rooms with sinks, showers as standard in all family bathrooms, direct access into gardens from kitchens and utility rooms, larger windows and options for a home office on the ground floor, as well as better usable space throughout."
Mr Henderson has also been involved in developing a design framework of excellence for the lay-out of new developments, including the design of streets, landscaping, as well as formal and informal green spaces.
He added, "As developers, we have a responsibility to ensure that what we build has a positive and life-enhancing effect on those who live there. Our approach to new developments means that we will leave a legacy we can be proud of with places that have soul, individuality and character, shaped around the way people live."