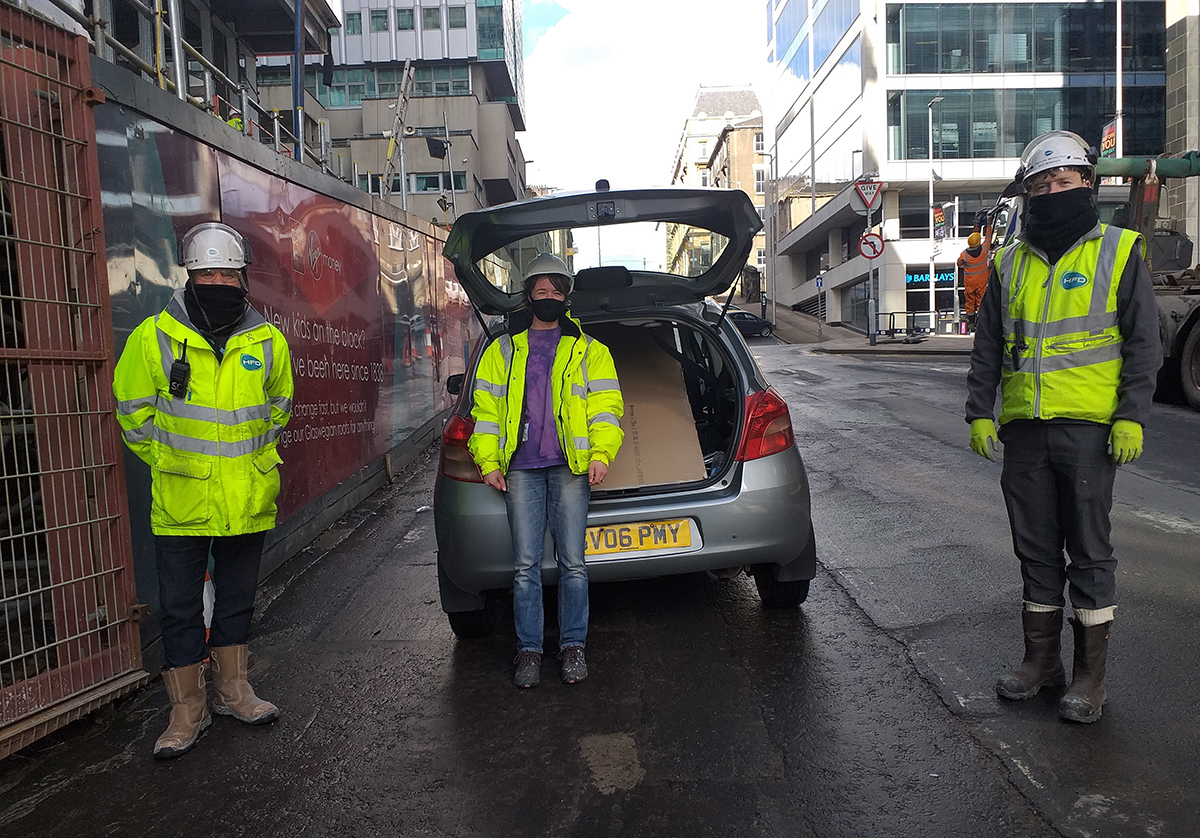 HFD Group, the developer of 177 Bothwell Street in Glasgow, has revealed it has become the first industry partner of Circular Arts Network (CAN) – an initiative that supports artists and community groups through access to surplus or waste construction materials.
Designed to be a 'Gumtree for the arts', the network aims to connect the creative community with organisations that can offer excess or unwanted resources, which can then be reused for art projects.
The network's users include the National Theatre of Scotland, as well as National Galleries Scotland, Glasgow School of Art and Edinburgh University.
HFD said sustainability is a 'key theme' for 177 Bothwell street, with consideration of building design, materials, intelligent technology, and the use of renewable energy sources said to be contributing to its low carbon footprint. While the use of offsite construction has helped to minimise waste from the construction site, HFD revealed the partnership will ensure a 'creative and sustainable use' for any offcuts and surplus materials.
HFD has donated materials including plasterboard, timber, insulation, and surplus metal which have been collected by local artists and saved from landfill. They are being used to create sculptures, build exhibitions, props and theatre sets as well contributing to a range of community projects.
Kate V Robertson, founder of CAN, said, "Our platform was set up to promote sustainability among the arts community, by providing access to materials which would have otherwise gone to landfill. In our first two weeks, we facilitated the re-use of 100kg of mixed waste and, through our network, these items have gone on to be used in a variety of projects, extending their lifespan. It's great to have the support of such an influential property company and the construction team have so far been hugely accommodating to artists looking to collect these materials." 
177 Bothwell Street is set to complete later this year and will become Glasgow's largest single office building with Virgin Money and HFD Group's serviced office business poised to occupy a large proportion of the space.  
Stephen Lewis, MD of HFD Property Group, added, "We are proud to be working with CAN as part of an ongoing programme of support for the local communities that we work in. For many years HFD has been part of the Considerate Constructors Scheme, which is an industry-leading measure of our commitment to the local community, environment and workforce, and we have a number of initiatives in place to support a range of good causes.
"Sustainability is hugely important to us and CAN's circular principles are closely aligned with our ethos and existing efforts to reduce and reuse waste materials. We are looking forward to seeing some of the artworks that can be created using items that we might have otherwise considered to be waste material."