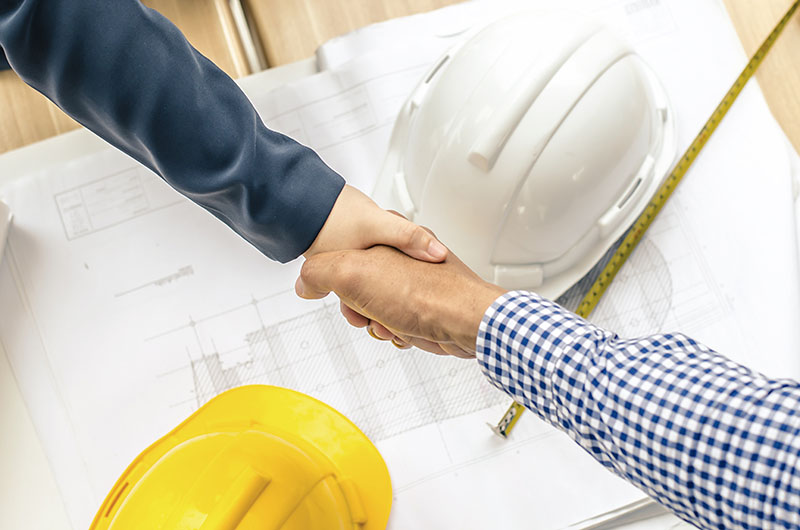 DETAILS on over £150 million worth of tier one infrastructure contracts forming part of the Glasgow city region city deal are to be unveiled at an upcoming online event.
The contracts form part of the wider £1 billion worth of infrastructure work being delivered across Glasgow and its seven surrounding council areas as part of the Glasgow city region city deal.
The event, which is to take place on June 8, will showcase the region's upcoming contract opportunities, with three talking tender workshops also taking places – allowing firms to hear more about specific upcoming city deal projects and the accompanying projects.
Representatives from the eight local authorities will be on hand at the virtual exhibition 'stands' throughout the day to talk through their programmes and projects, as well as wider council capital investment programmes – outlining what contracts are coming up to award and when.
The regional councils said that there is an 'enormous' opportunity for local firms and SMEs of all sizes to bid for and win not only the tier one contracts, but all of the ensuing sub contracts. The group explained that their strategy sets out an intention to bring on board other key Regional public sector partners as part of the collaborative approach and also to go beyond the city deal to include the wider capital infrastructure procurement programmes of all eight councils in the region.
Councillor Susan Aitken, chair of the Glasgow city region cabinet and leader of Glasgow City Council, said, "Our city deal is helping to protect the Region's jobs and businesses from the impacts of Covid-19. In fact, to date local companies have benefitted from over £110 million worth of city deal contracts.
"This event will give our partner councils the chance to engage with the business community at different stages of project timelines to tell them about upcoming contract opportunities.
"I'd urge local businesses in these industries to register for this free online event to find out more and to hear what support is available."
Scottish Government economy secretary, Kate Forbes, added, "I'm very pleased that the latest contract pipeline for the Glasgow city region deal will be launched in the coming weeks. This is a great opportunity for local businesses and I would encourage participation in the online event.
"The Scottish Government is a full partner in the Glasgow city region deal, contributing £500 million over 20 years. Contracts awarded through the Deal will contribute to the region's economic recovery by creating jobs, and providing the commercial infrastructure to support and attract businesses to Glasgow and the surrounding areas."
Nearly 2,000 suppliers have already registered to attend Meet the Buyer 2021. Businesses interested in registering for the event taking place on 8 June should visit www.sdpscotland.co.uk/events-mtb/ to book a place. Registrations will be accepted until Friday, June 4.
The Glasgow City Region session will run in the afternoon, starting at 2pm on the virtual inclusive growth stage, with running order, as follows:
2:00pm Glasgow City Region City Deal
Address by Susan Aitken, Leader of Glasgow City Council and Chair of the Glasgow City Region Cabinet
Address by Kevin Rush, Director of Regional Economic Growth
2:10pm Launch of Glasgow City Region City Deal Contract Pipeline
Presentation by Dorothy Balfour, Category Manager at North Lanarkshire Council
Live Q&A Session
2:20pm Glasgow City Region City Deal: Clyde Waterfront and Renfrew Riverside Project
Presentation by Jim Armour, Contracts Manager, Graham Construction
Live Q&A Session with Renfrewshire Council and Graham Construction

Rebecca Park, City Deal and Infrastructure Team Category Manager at Renfrewshire Council
Jim Armour, Contracts Manager, Graham Construction
Dylan Rae, Procurement Manager at Graham Construction
2:45pm Glasgow City Region City Deal: Former Exxon Mobil Fuel Depot at Milton Development
Presentation by Robin Abram, Capital Projects Manager at West Dunbartonshire Council
Live Q&A Session with West Dunbartonshire Council

Robin Abram, Capital Projects Manager
Michael McGuinness, Economic Development Manager
Angus Cameron, Strategic Procurement
Andrew Duncan, Senior Procurement Officer
3:15pm Glasgow City Region City Deal: Ravenscraig Access Infrastructure Development
Presentation by Jonathan Speed, Senior Project Manager at North Lanarkshire Council
Live Q&A Session with North Lanarkshire Council

Jonathan Speed, Senior Project Manager
Dorothy Balfour, Category Manager