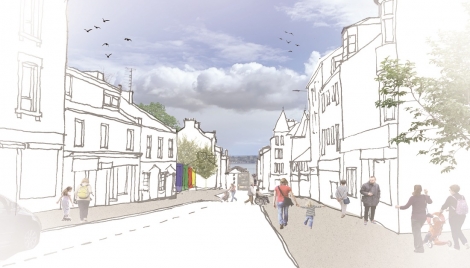 AN £80,000 project to allow for physical distancing on one of Dundee's most historic thoroughfares is set to get underway.
The works between Kinghorne Street and Constitution Road will see the pavement on the west side of Hilltown be temporary widened and new dropped kerbs and 'build outs' put in place.
It forms part of the Scottish Government's spaces for people initiative, which was introduced during the first lockdown to ensure local authorities had funds to make temporary alterations to encourage safe active travel within their towns and cities.
Mark Flynn, convener of Dundee City Council's city development committee, said, "These plans have come out of considerable work and community engagement to find out what residents and local businesses want. The design responds to concerns about pedestrian bottlenecks on narrow pavements, lack of room to queue outside the more popular businesses and fears about loss of parking expressed by traders."
The local authority said that it expects the project, which is to be carried out in phases, to be completed by the middle of June.