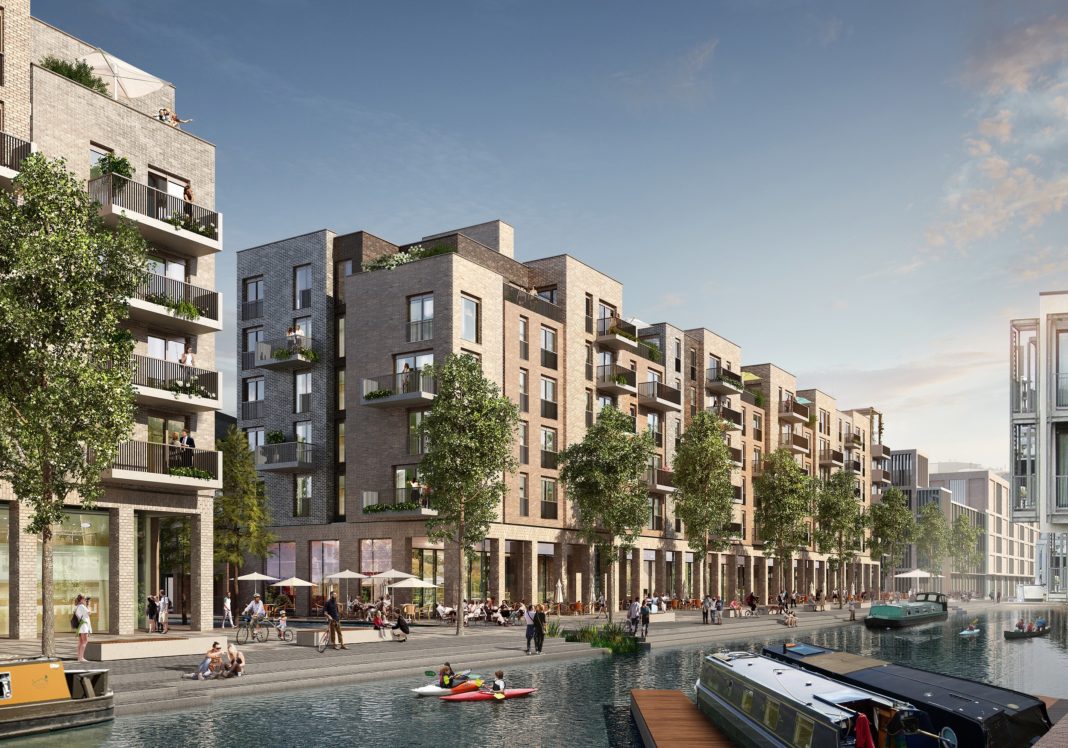 CRUDEN is set to be awarded the £1.1 million contract for pre-development services at Edinburgh's Fountainbridge regeneration site.
The flagship City of Edinburgh Council project will see 434 homes built at the site of the former fountain brewery, alongside a 100,000 square foot office building; the creation of a 'cohesive, high-quality' public realm which will bring new spaces to socialise on the banks of Union Canal; and an extension to Boroughmuir High School.
Councillor Rob Munn, finance and resource convener at the City of Edinburgh Council, said, "An extensive process and strong scrutiny has gone into this procurement process to get us to this point. We'll look to discuss this at committee next week and hope to agree that we have a pre-development partner in place that shares our vision while also offering us best value.
"Since the purchase of this underused brownfield site, and the development of the new Boroughmuir High School, we now want to deliver more social and affordable housing and space for businesses, particularly creating space for the data driven and digital sectors that are so important to Edinburgh's economic recovery.
"It's important that we build affordable homes across the city and in the areas that people want to live so it's great that these homes are located so close to the city centre. The development will provide homes that are both cost effective to heat and wheelchair accessible and will be a mix of council housing and mid-market homes, which will be managed by the council's Edinburgh Living."
Councillor Joan Griffiths, vice convener at City of Edinburgh Council, added, "Seeing our masterplan getting closer to becoming a reality is very exciting and I look forward to seeing the site start to take shape and realise our ambitions for Fountainbridge.
"This development will bring a great regenerative feel to this area of the city and through the community benefits programme we have agreed as part of this development contract we also hope to bring new jobs and training opportunities for local people, offer opportunities for local artists while also enhancing existing public spaces in and around Fountainbridge."