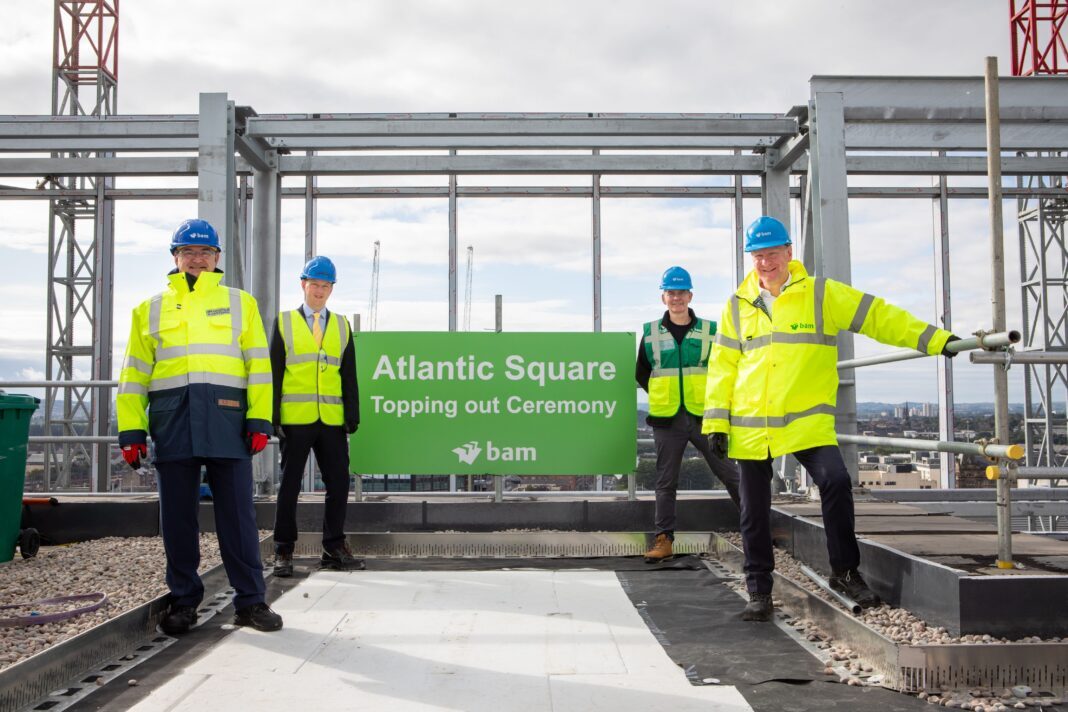 BAM Construct UK has published its financial results for 2020, which revealed revenues across the design, construction, facilities management and property development businesses reduced by 15% to £793.1 million as a result of the impact of the Covid-19 pandemic.
Pre-tax profit, however, increased to £13.7 million from £9.4 million.
BAM said its order book 'remained strong' at £1,471.9 million, compared to £1,402.9 million the previous year. Of new work won in 2020, 58% was for public sector clients.
BAM Construction delivered a pre-tax profit of £8.4 million compared to a loss of £2.4 million in 2019, on a revenue of £722.4 million. Major construction awards in 2020 included the Clydebank Health Centre.
In 2020 BAM FM's turnover grew by more than 10% to £65.2 million, while pre-tax profit dipped slightly to £3.5 million.
James Wimpenny, BAM Construct UK's chief executive, said, "The main impact of the pandemic was on our construction operations and demand was significantly reduced in the first half of 2020, with the second half returning to more normal levels of productivity. We entered 2021 as a strong business and have proven to be very resilient, supported by a healthy order book and balance sheet. We remained profitable and continued operating and winning high quality new business because of the resilience and loyalty of our people, our focus on strong client relationships, a commitment to selective tendering, and because we delivered safely, efficiently and sustainably."
Mr Wimpenny added that the pandemic had created an opportunity to 'transform' the way the business operates. "The movement of colleagues from working in offices to working from home demonstrated our ability to work in more flexible ways," he said. "This change enhanced our pioneering research programme with Timewise on flexible working for the construction industry, particularly on sites, and accelerated our new flexible working policy.
"Our new policy, which goes well beyond home working, is creating flexibility across all roles and will help improve overall wellbeing and mental health; tackle the long-hours culture; attract a diverse talent pool including more women, and retain more men, particularly in later life."
BAM also reported that it had improved payment times to its supply chain from an average of 39 to 36 days.