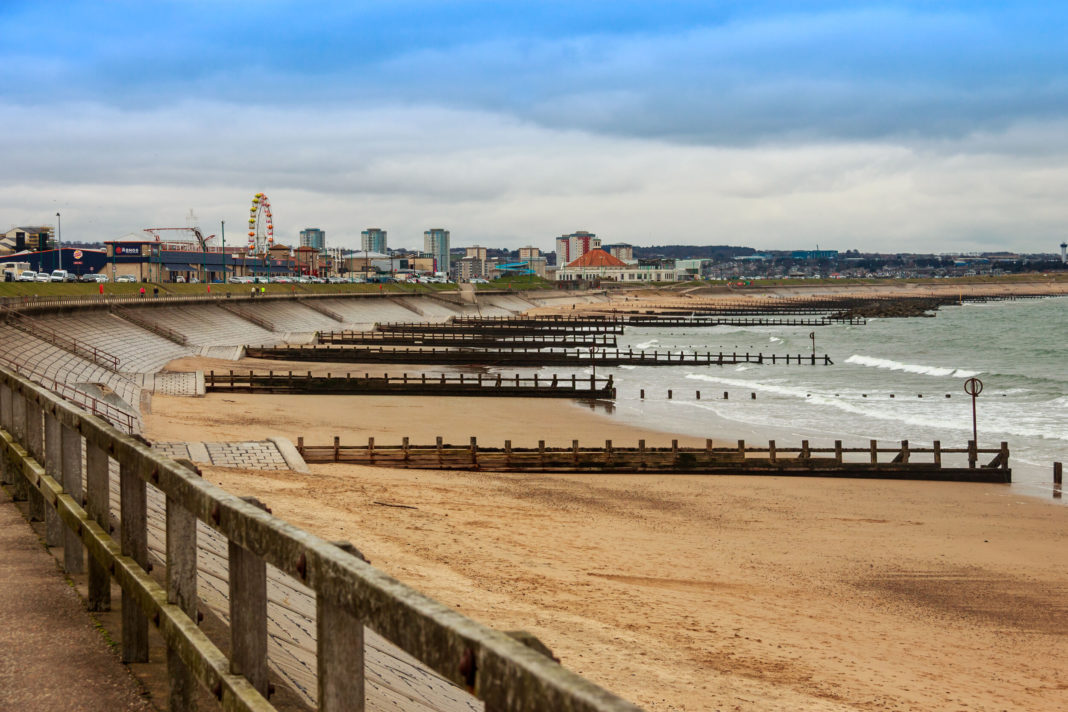 ABERDEEN City Council is to develop a beach masterplan to better link its coastal area with the city centre.
The local authority explained that the beach being located 'almost' in the city centre gives Aberdeen a 'distinct and unique' advantage to generate new visits and spend over other UK destinations.
Under the plans, which form part of the £150 million investment in the city from 2021 to 2025, better connectivity would be created between the two areas in a bid to encourage active travel and increased use of the built and natural assets of the area – which include coastal trails, maritime history, dolphin watch sites, cafes, restaurants, a funfair, and leisure centre.
Further to this, the council also confirmed that preliminary discussions have been held with Sport Aberdeen and Aberdeen Football Club to understand the scope of land that could become available as part of the plans. It comes following the Dons' chairman, Dave Cormack, saying that the club would be 'open to exploring' the possibility of building their new stadium at a beachfront site, rather than the previously planned Kingsford site.
Several work packages will be developed as part of the beach masterplan and these include public consultation and assessment of demand, an outline design option, economic impact assessment, detailed site appraisal including planning considerations, ground investigation and site constraints, land ownership, connectivity and accessibility assessment, landscape character assessment, environmental impact assessment, and financial appraisal. The council estimates costs for these work packages including contingency to stand at £1.2 million.
Aberdeen City Council city centre masterplan spokesperson, councillor Marie Boulton, said, "The beach area is one of the best resources we have in Aberdeen in terms of leisure, tourism, and future potential so it is great we are embarking on a Masterplan.
"We look forward to the next stages to find out what the public would like from the area, and what is feasible."