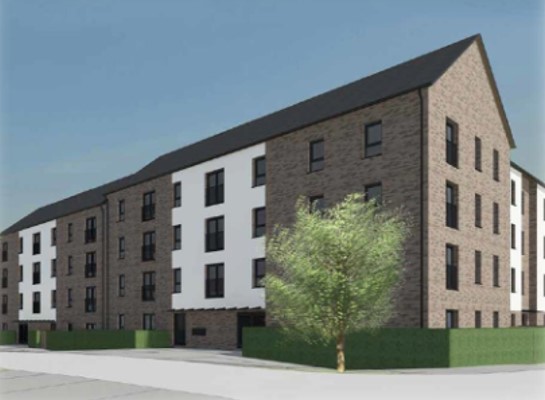 THE City of Edinburgh Council has revealed that its affordable housebuilding programme continues to gather pace with construction starting this week on a further 49 new homes for Dumbryden Gardens in Wester Hailes.
Following completion of the Dumbryden Gardens phase one development in 2019, phase two has commenced on the site of the former Dumbryden Primary School.
Led by Robertson Partnership Homes and procured through SCAPE Construction, the site comprises 35 homes for social rent and 14 for mid-market rent and includes a number of wheelchair accessible homes.
The development is due for completion in winter 2022.