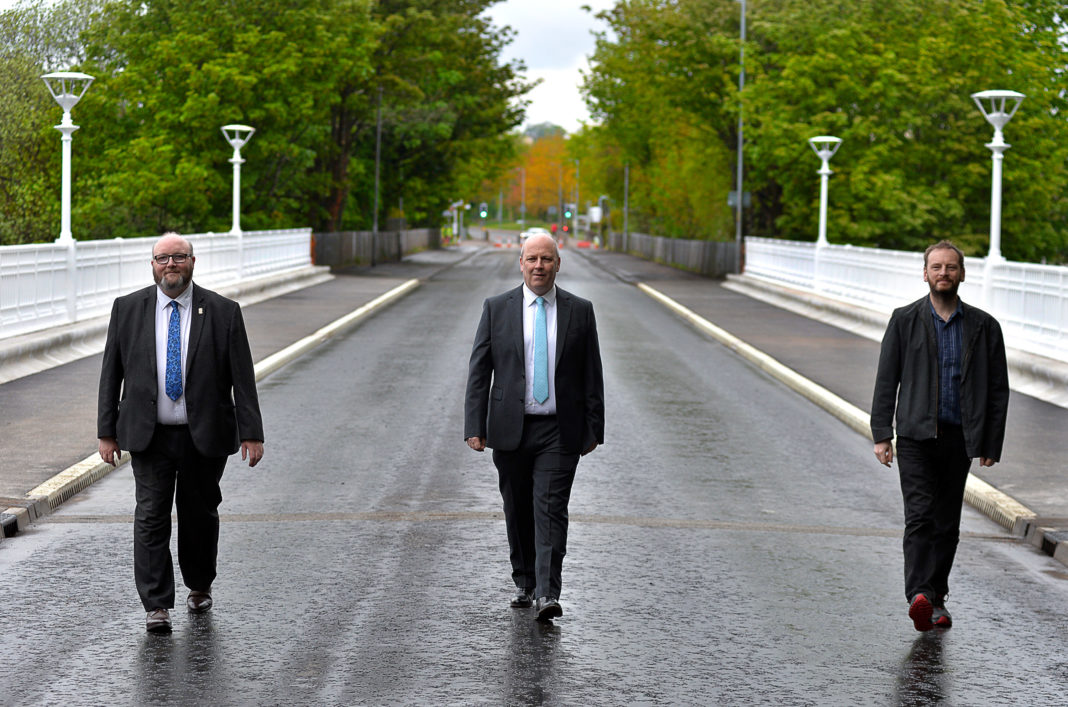 LOMOND Bridge in Balloch has reopened following the completion of a £3.6 million upgrade.
West Dunbartonshire Council described the works, by Balfour Beatty, as being 'essential' to ensuring the longevity of the structure on the busy class A road.
The project included the replacement of the bridge deck with associated new lighting and parapet renewal, alongside steelwork at the bridge being modified, refurbished and painted, while bearings were also replaced.
The works also included the refurbishment of piers and abutments at the site, and greenspace improvements to enhance the area.
Councillor Iain McLaren, convener of infrastructure, regeneration and economic development at West Dunbartonshire Council, said, "I am delighted that this work has been completed in an efficient and timeous manner, not withstanding the unavoidable delays caused by Covid. These works have been essential to ensure the bridge's longevity and these improvements will mean it can remain as a vital route to and through Balloch for many years to come."
West Dunbartonshire Council leader, councillor Jonathan McColl, added, "These essential works undoubtedly caused some disruption for the community of Balloch, however they were unavoidable and necessary and we are very grateful for our residents' and visitors' patience as we improve the road network for all."