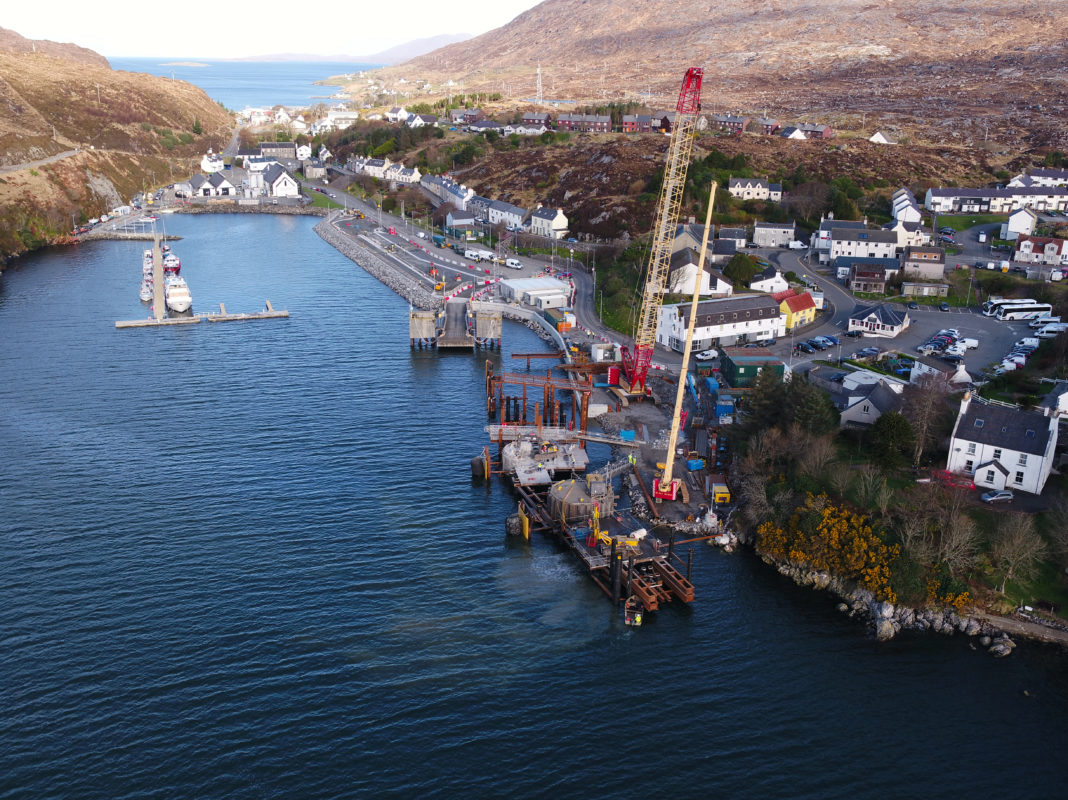 CALEDONIAN Maritime Assets Limited (CMAL) has said that the £14.3 million project to create a new pier at Tarbert (Harris) Ferry Terminal has taken a 'huge' step forward.
It comes as construction of the harbour revetment – a sloping embankment which protects the harbour from tidal wave action – has been completed at the west end of the harbour and the new marshalling area begins to take shape.
CMAL said that the piles have been prepped for the installation of rock anchors, which involves drilling through the piles into rock below the seabed. Installation of concrete matting on the seabed and protective rock revetment at the east end of the harbour will also commence.
Additionally, the large precast concrete deck units, which sit on top of the piles to form the main pier deck, will be delivered to site in readiness for installation.
John Quinn, senior civil engineer at CMAL, said, "With all of the necessary piles now installed, work at Tarbert is pressing on and, coupled with the other upgrade works, we have taken a huge step forward in development of the new pier.
"Minimising disruption to harbour users and the local community is a priority for us, and ferry services have continued to operate during the works.
"We continue to adhere to government guidelines on COVID-19, ensuring the safety of all those on-site, and the surrounding community. Our thanks go to residents of Tarbert for their continued patience as we carry out the essential construction."
CMAL said that expected completion date for the harbour redevelopment project is autumn 2021, with the new terminal building due for completion in autumn 2022 under a separate project and contract.