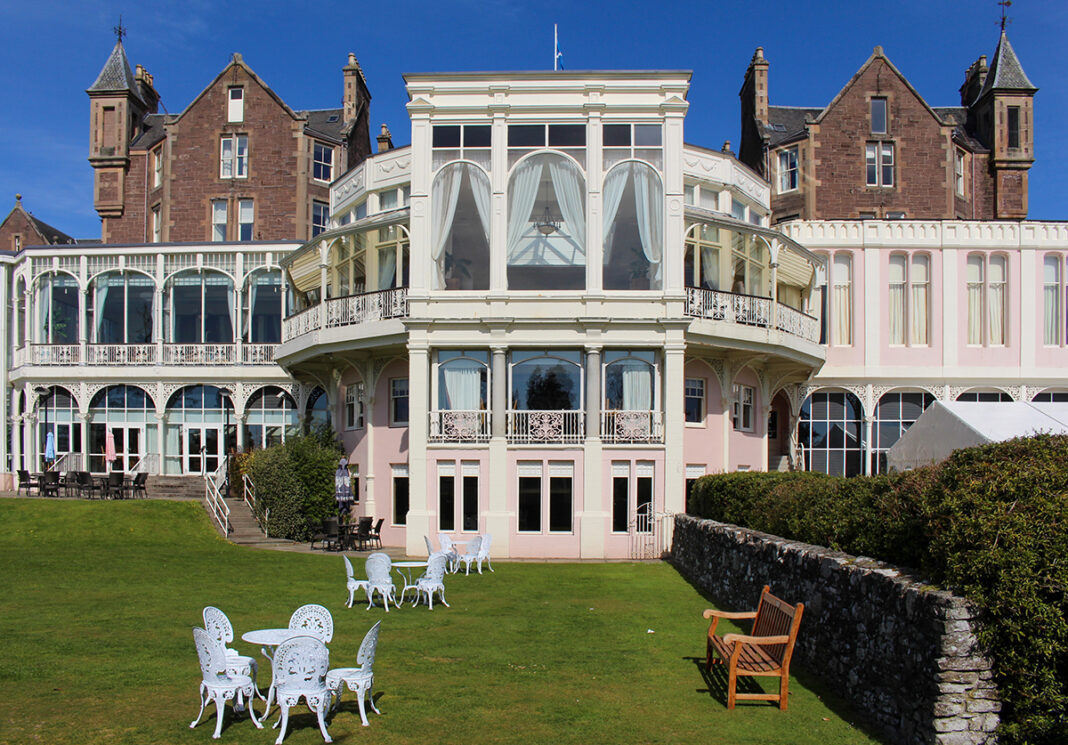 TJ Ross has completed a project with Crieff Hydro hotel to manufacture and install timber sash and case windows in time for its re-opening to visitors.
The family firm has a long-standing relationship with the hotel, which is a red sandstone building dating back over 150 years, with a glass conservatory frontage and views over the Perthshire countryside.
The new sash and case windows with TJ Ross SlimBar Doubling Glazing System were made to replace the original single glazed windows in an ongoing programme of upgrading.
TJ Ross said it uses traditional craftsman joinery techniques to make timber products. All the company's products are hand made to order.