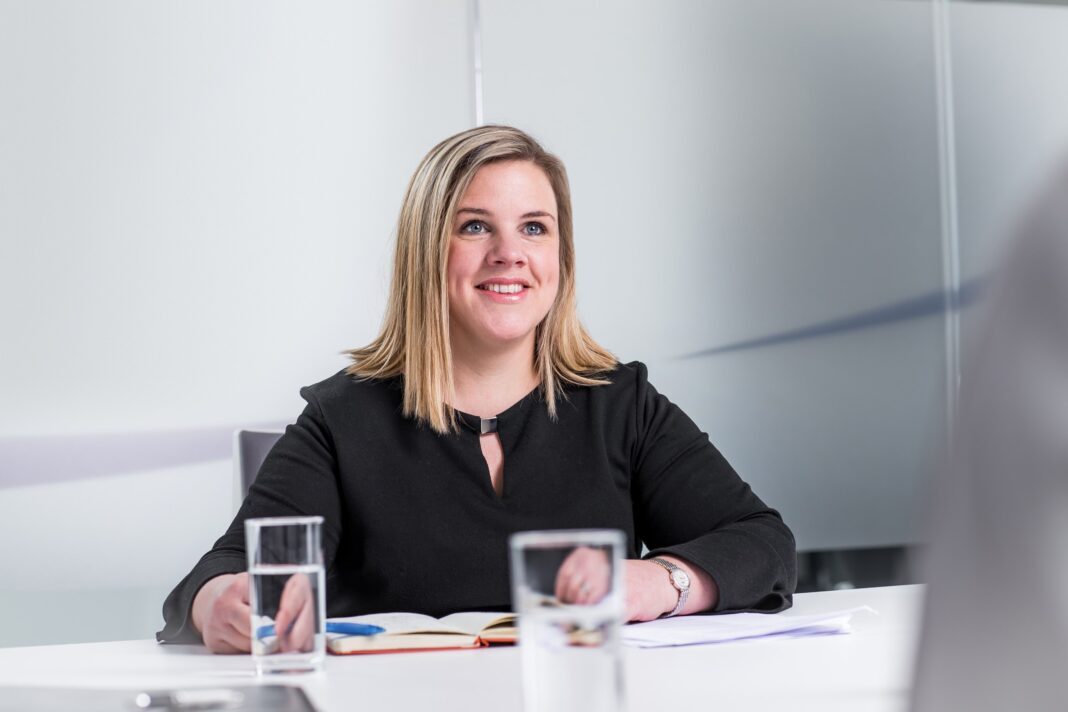 Effective marketing materials are essential for buyers to make the biggest purchase of their lives, ideally combining digital and real-world resources. Queensberry Properties' sales and marketing director, Hazel Davies, explores the latest initiatives.  
COMPARED to many industries, the housebuilding sector escaped relatively unscathed from the first national lockdown a year ago. Construction was paused for just a few weeks, while residential property transactions have steadily increased in eleven of the twelve subsequent months.
Yet from a purchaser's perspective, post-Covid house hunting can be fraught with complications. Viewers need to wear masks, sales executives are located behind Perspex screens, and show homes are generally only available to view by appointment. Add in travel restrictions, and it's unsurprising many people have been relying on marketing materials more than ever before to help identify and choose their next home.
Something old…
The hunt for new homes during a pandemic has been aided by both existing technologies and the evolution of more sophisticated digital marketing assets. Sales brochures remain a cornerstone of development marketing, suitable for posting out or downloading. From site plans to property schematics, they can be augmented with lifestyle or options brochures and promotional material. Poring over site plans and spec lists remains a uniquely pleasurable experience, and paper copies retain an appeal quite distinct from webpages or PDF brochures, though the latter can be printed out at home.
…Something new
Alongside traditional marketing materials, buyers increasingly harness online tools when researching their next home and indeed, this means of information gathering is now by far the most popular form of fact finding. At Queensberry Properties, we've accelerated our rollout of the digital marketing experience since Covid-19 struck, typified by the website for Waverley Square in Edinburgh. This development-specific website includes computer generated visuals, virtual tours, animations, and time-lapse videos. There are also interactive maps, a plot selector system and exploded floorplans – there's even an option to display properties with or without furniture. Collectively, this allows prospective purchasers to learn about Waverley Square's location, shortlist potential plots, and assess whether particular rooms offer the right amount of space and storage. Best of all, everything is accessible from a mobile device, so information can be consumed on the go, whatever your location.
Looking to the future
Speaking of mobile devices, there is great excitement around 5G's ability to deliver content seamlessly to site visitors. This will support augmented reality (AR) services, with viewers scanning QR (quick response) codes beside show home upgrades to discover more about cost and colour choices. AR will also allow tomorrow's buyers to identify particular house types as they tour a site, or superimpose a piece of furniture onto an otherwise empty room.
VR (virtual reality) will take this even further, with remote property inspections offering a more immersive take on today's popular video fly-throughs and 360-degree tours. Instead of having to rotate a mouse to look around a room, you simply turn your head. And despite numerous false dawns, there is evidence that ongoing improvements in latency (the delay between an instruction being issued and a response being received) should finally dispel the motion sickness which has plagued VR until now. In the meantime, virtual tours allow people to see show homes from anywhere in the world, getting a good idea of what's on offer.
Appealing to all the senses
And yet, even the most immersive technology can only achieve so much. The property sales experience relies on more senses than just sight – effective sound insulation demonstrates that a road outside won't cause any disturbance, while a book of flooring options helps buyers to feel the difference between standard and premium carpeting or underlay. Even the choice of show home furnishings and finishings provides inspiration that isn't always conveyed as effectively through a screen.
Plus technology can also pose problems of its own. A badly-calibrated computer monitor could distort colour choices, or undermine a property's natural brightness. Not everyone has access to VR and AR technology, and many people might feel claustrophobic when strapping on a headset. The most advanced machine learning algorithms can't enable a chatbot to answer every question a buyer might have, while website FAQs are a poor substitute for a sales executive's ability to explain, reassure and inform.
It is certain that digital marketing technologies will continue to evolve at an impressive speed and will undoubtedly remain a mainstay of the homebuying journey. However, no matter how impressive technology becomes, it will never truly replace the requirement for a real on-site experience for many prospective purchasers. The ongoing rollback of restrictions this year will enable developers to continue to combine advances in new technology with the timeless appeal of a well-appointed sales suite and show home complex. Here, experienced advisors can continue to effectively build the interpersonal relationships that are so important in concluding the largest purchase of a customer's life.