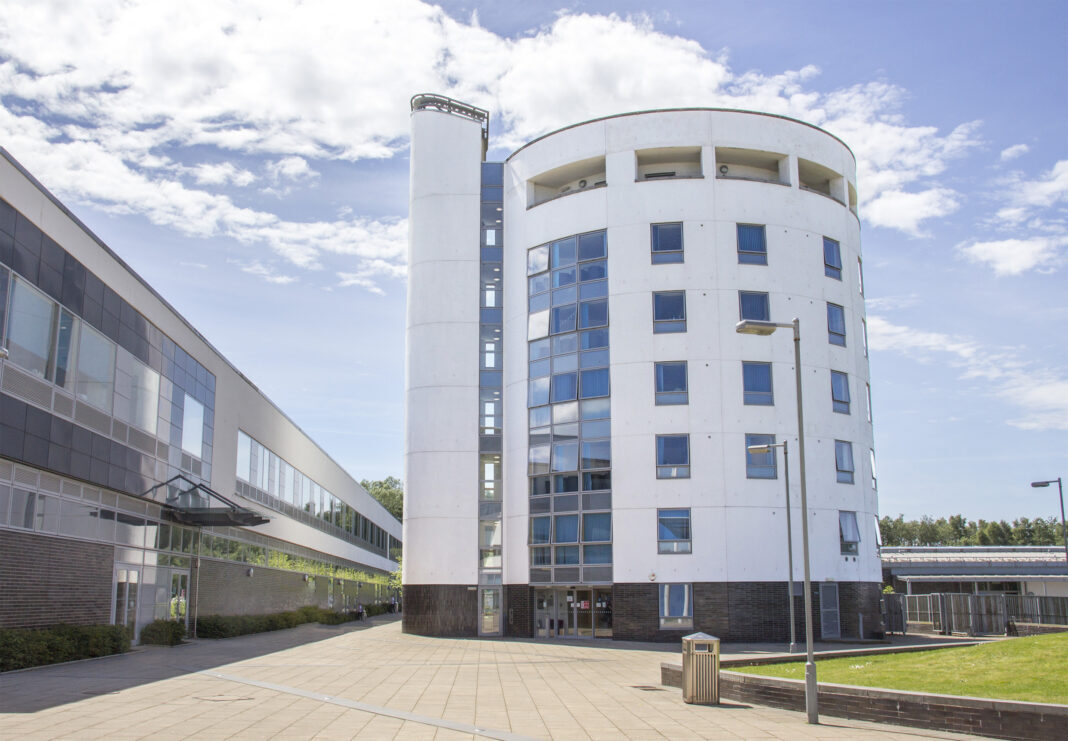 A £900,000 hub designed to help SME enterprises in the manufacturing sector to grow and prepare for the future is set to open in Motherwell.
Smart Hub Lanarkshire – a partnership between North Lanarkshire Council, New College Lanarkshire (NCL) and the University of Strathclyde – will be home to a robotics and automation training facility and provide space for SMEs to meet, learn and access business support and academic expertise.
The Hub will be located at New College Lanarkshire's Motherwell Campus. It will offer a range of activities from one-to-one sessions to larger events and also deliver technology demonstration and training sessions including use of collaborative robots (co-bots), automation and 3D printing.
The Hub will 'virtually' open with a free-to-attend online launch event on Friday 30th April, where delegates will be able to meet the team, preview the robotics demonstration space, hear from automation experts and learn about the support available. Initially the Hub will offer webinars and online demonstrations, with the aim of physically opening its doors in the summer.
The Hub is one of 12 projects to be awarded a share of £15.8 million of funding from the Scottish Government through the Advancing Manufacturing Challenge Fund.
NCL will provide access to the advanced technologies and opportunities for SMEs to engage in skills training and development. The college will also work with schools to raise awareness and engage pupils with manufacturing and give them the opportunity to develop their skills by using the technologies within the Smart Hub.
The council will bring dedicated, sector-focused business support and build on the work of its enterprise team.
The University of Strathclyde will bring its research and development capabilities through its Faculty of Engineering and Department of Design, Manufacturing and Engineering Management to the Hub. Strathclyde will also provide a link, as its operator, to the National Manufacturing Institute Scotland (NMIS), which will help smaller manufacturing businesses engage with the Hub as well as academia and the wider research and development support network around the country.
Robert Steenson, executive director of enterprise and communities at North Lanarkshire Council, said, "Manufacturing is a key industry sector in North Lanarkshire, creating jobs and investment in the local economy. Smart Hub Lanarkshire is an innovative initiative which will support SMEs in this sector to develop and grow their businesses, as well as offering learning opportunities for local school pupils to encourage an interest in STEM subjects as potential career options."
Professor Christopher Moore, principal at New College Lanarkshire, added, "The Smart Hub will host a range of technologies which can be used in manufacturing to improve productivity, reliability, flexibility and quality. This includes co-bots, welding processes, machine tending, assembly processes and dispensing, along with a range of 3D printing technologies. SMEs will be introduced to the technology, and drawing upon the expertise of the staff at New College Lanarkshire, will be supported to understand where this could be used within their business. NCL's role is to help build confidence, provide space to explore and experiment and continue to support the journey through to implementation of the technology."
Professor Sir Jim McDonald, principal & vice-chancellor of the University of Strathclyde, said, "The growth of Scotland's manufacturing capabilities will play a crucial role in the recovery from the Covid-19 pandemic and in the future prosperity of the country. We are delighted to contribute our research expertise, extensive experience in manufacturing capacity building and our entrepreneurial know-how to Smart Hub Lanarkshire – a region with a long and proud history of manufacturing excellence."
To register to attend the launch event, visit https://www.eventbrite.co.uk/e/smart-hub-lanarkshire-virtual-launch-event-tickets-148190719431