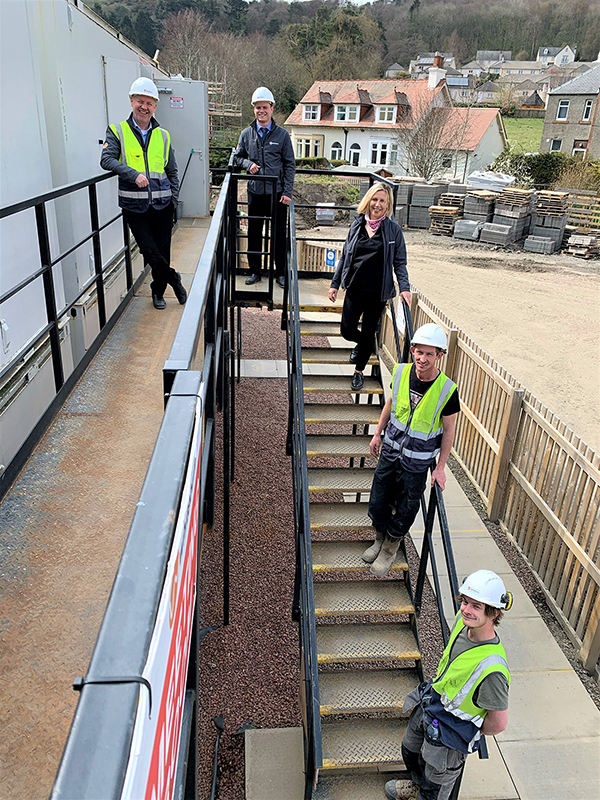 DEVELOPER Whiteburn has announced it has become an accredited Living Wage employer.
The firm has made a commitment that everyone working at Whiteburn and on its development projects receives a minimum hourly wage of £9.50. This is higher than the statutory minimum for over 23s of £8.91 per hour.
The real Living Wage is an hourly rate set independently and updated annually. The Living Wage is calculated according to the real costs of living.
Eve McCurrich, MD for Whiteburn, said, "As a business, we take our social responsibility seriously. We believe that becoming a Living Wage accredited employer demonstrates our commitment to our employees and wider subcontractors. It also ensures their hard work and support to our business is recognised and fairly rewarded."
Peter Kelly, director of the Poverty Alliance, added, "The real Living Wage is one of the key tools at our disposal to help make an impact on levels of in-work poverty in Scotland. The pandemic has shown just how much we need each other to get by and has shone a light on the crucial role of key workers. Payment of the real Living Wage allows those in work to become more included in society, better provide for their families, and feel that their value and hard work is recognised by their employer. We are delighted to congratulate Whiteburn on becoming a Living Wage employer. I hope more organisations follow their lead by becoming accredited."