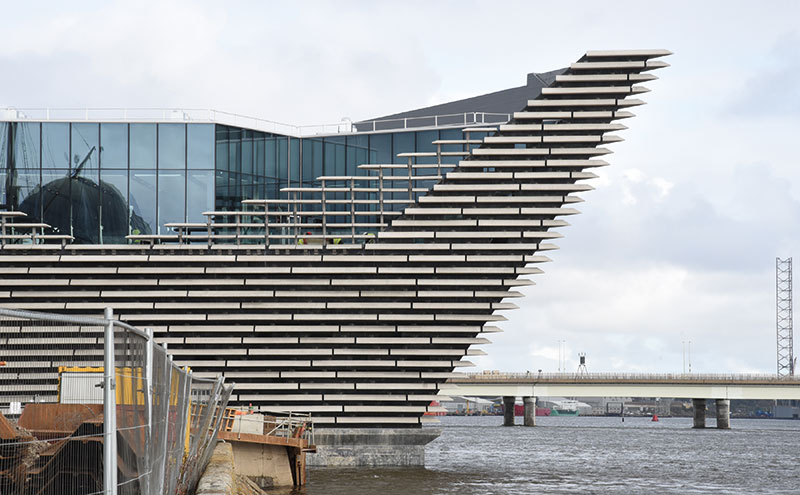 THE search is underway for Scotland's top engineering and construction projects with the launch of the 2020/21 Scottish Civil Engineering Awards.
Organised jointly by CECA Scotland and the Institution of Civil Engineers Scotland, the awards will celebrate the best of Scottish civil engineering and how it shapes and adds value to everyday life.
The 2019 winners included the V&A Museum of Design in Dundee, the Aberdeen Western Peripheral Route and the Stronelairg and Melgarve Substations project, which went on to be nominated for the ICE People's Choice Award.
Construction and built environment professionals are invited to nominate Scottish projects completed in the period 2019-2021 by 5pm on Friday 18th June. Entries from projects of all sizes are welcome, with smaller projects recognised separately to large projects to ensure a level playing field.
Categories include the Greatest Contribution to Scotland; Best Infrastructure Project; Innovation; Building; Sustainability and Resilience; and Community.
Ainslie McLaughlin, convenor of the awards judging panel, said, "The Scottish Civil Engineering Awards are a unique opportunity to showcase the success of Scotland's civil engineers and to highlight the real difference civil engineering makes to the everyday life of Scotland's citizens, enhancing wellbeing and the environment around us. The 2021 awards will be held virtually and, as a result, no entry fees will be charged. The panel are really looking forward to receiving this year's entries and to once again celebrating Scotland's proud engineering tradition."