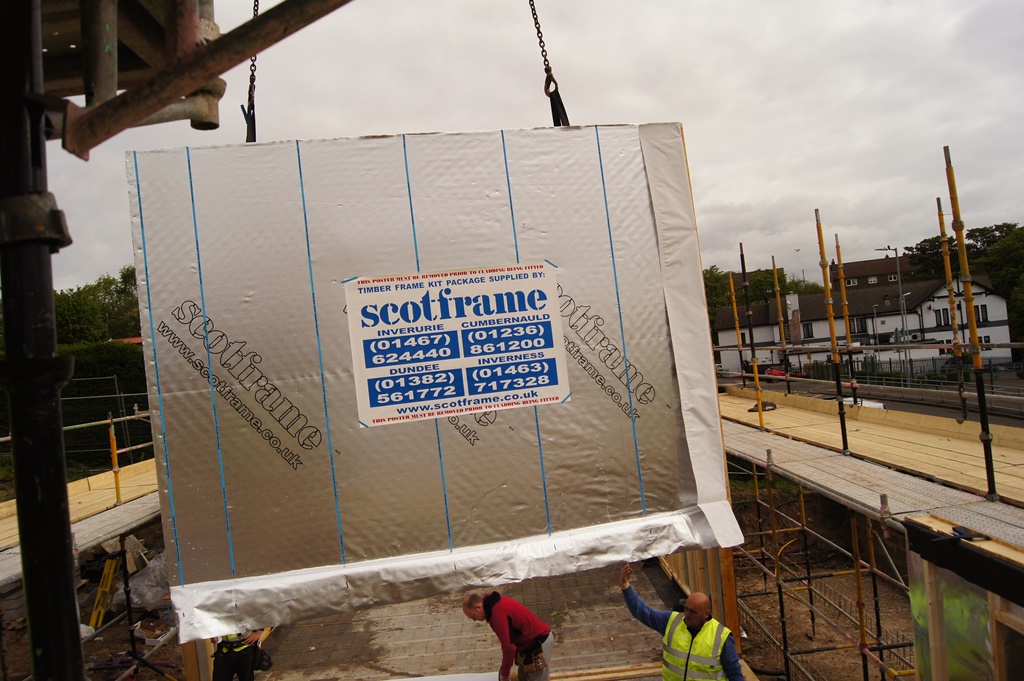 SAINT-Gobain has revealed it is continuing to support the construction of homes for care leavers as well as further construction training for young people through renewal of its charity alliance with Barnardo's.
Since the partnership was formed in 2017, Saint-Gobain UK & Ireland and Barnardo's have built homes to help young people transition from care to independent living and provided facilities to train, develop new skills in construction and find employment.
The new homes, part of Barnardo's 'Gap Homes' plan, are described as purpose-built high-performing homes in Renfrewshire. The two Gap Homes were constructed using timber frame kits by Saint-Gobain brand Scotframe and materials were supplied by Jewson, Graham, Weber and a total of 21 Saint-Gobain brands to ensure the homes were energy efficient and comfortable.
More homes are planned across the UK, while the Barnardo's YouthBuild Academy supported by Saint-Gobain will also continue to help young people achieve independence and employment. Young people attending the Lewisham-based academy will complete a six-month traineeship in multiple construction skills, as well as pursuing qualifications in literacy and numeracy – working towards the City & Guilds Level 1 Construction Skills qualification.
Mike Chaldecott, chief executive, Saint-Gobain UK and Ireland, said, "Our charity partnership with Barnardo's has had a deeply profound and lasting impact on the lives of young people and is a great example of how business can work with charities to blend experience, expertise and fundraising to create a lasting legacy and make a transformational difference.
"We are proud to have raised £1 million for Barnardo's over the last decade and our commitment to supporting care leavers into the construction industry is reflected in our purpose; Making the World a Better Home – providing the necessary skills for the next generation of construction professionals to innovate and build better living spaces."