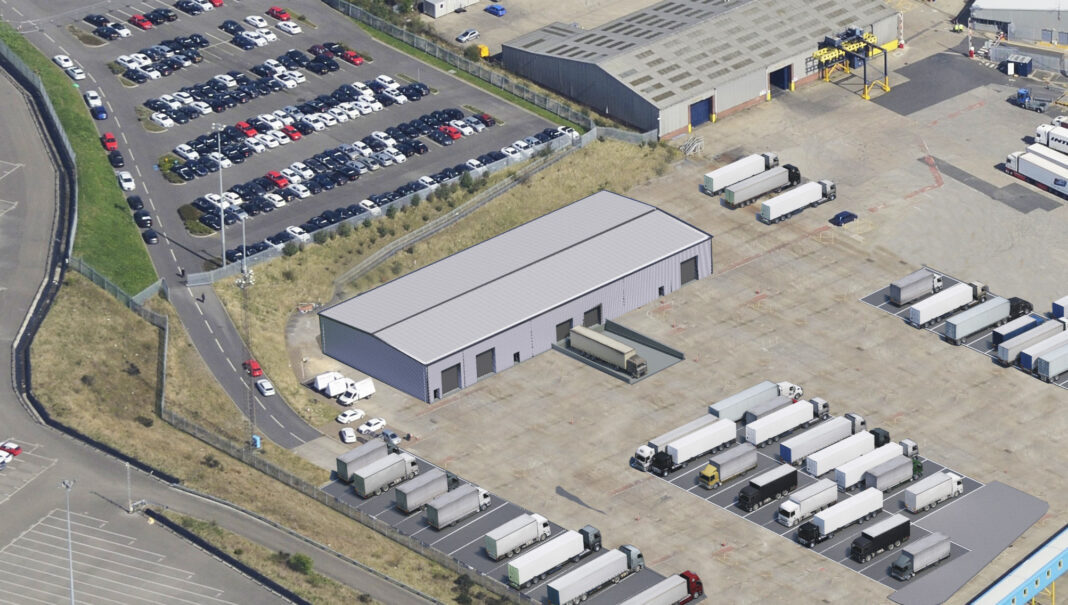 ROBERTSON Construction North East has started work at the Port of Tyne which will see the creation of a new border control building to support enhanced inspections to align with Brexit requirements.
The contractor said the new 60.5m x 24.8m building will facilitate the support for enhanced inspections for the inspection of live animals, plants and products of animal origin (POAO). Split into three distinct working zones, each area will have its own changing, inspection and toilet facilities alongside a shared office space.
Garry Hope, regional MD, Robertson Construction North East, said, "We are proud to be the delivery partner of choice for the Port of Tyne. The project is being delivered under fast-track to enable the port to support new requirements in line with Brexit. The level of the building has been set to minimise excavation and the hardstanding which will be required to be removed will be retained and crushed onsite to be reused as part of the fill.
"Throughout the build the port will continue its important operations 24 hours a day and our works have been programmed to minimise any disruption."
The design and build steel frame portal building will accommodate drive-in artic lorries and house chillers, freezers and an ambient store to protect goods requiring inspection.
Kevin Emmett, head of infrastructure developments at Port of Tyne, added, "We chose Robertson Construction because of their ability to complete these works within an extremely short programme and still meet the health, safety and environmental requirements associated with working in a busy port environment. The project has been part of the port's important developments necessary to ensure we continue to facilitate a smooth transition of goods through the border in line with government requirements following Brexit."
The Port of Tyne has received £4.2 million government funding for this project which is due to complete in September 2021.