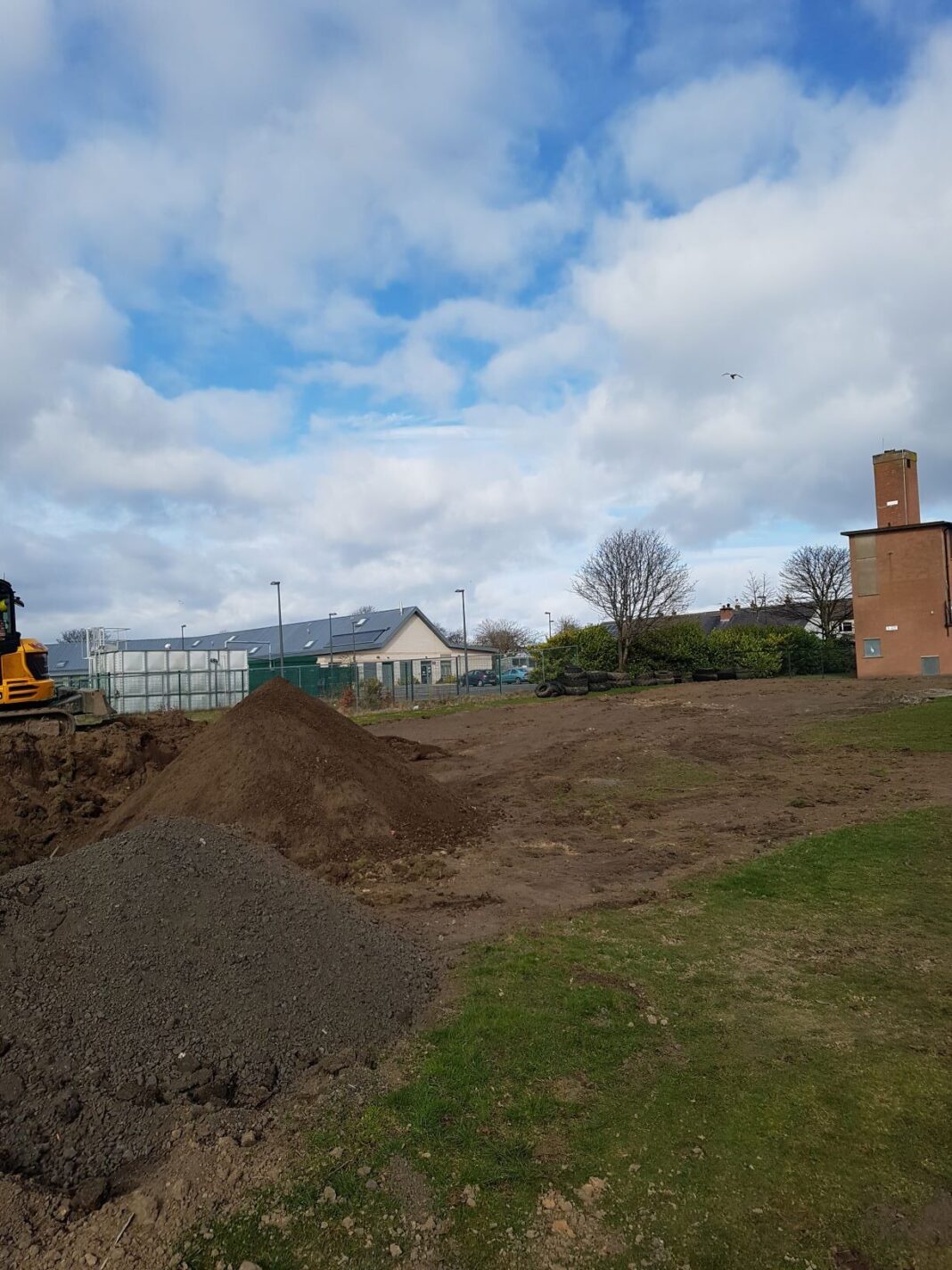 PUPILS at Muirfield School in Aberdeen have helped contractors in a project to transform a disused BMX track into a garden area.
The students were joined by staff members and civil engineering firm, Nicol of Skene, in removing tyres from the track adjoining the school and the Len Ironside Centre in preparation for its transformation into a garden. The tyres were deposited at a local Kwik Fit store which will return them to tyre manufacturers to be safely disposed.
With the site now cleared, work has commenced on the creation of a new trench pipe for a heat pipe to be situated under the garden. Once completed, Aberdeen City Council said that topsoil left over from the works will cover the location ready for the new garden coming into use by August.
The garden will feature a sensory area and outdoor teaching section, which the local authority said will offer a wider range of opportunities to explore aspects of the natural world.
Neil Mutch, project manager for Nicol of Skene, said, "After our team heard about the schools plans to transform the BMX track into a garden, Nicol Of Skene were more than happy to help with the plant and equipment we had available on site for the installation of the heating pipes. We hope the school pupils enjoy their new garden space for many years to come!"
Muirfield School head teacher, Marion Davidson, added, "It has been a dream of ours for two years to turn the unused bike track into an area which has purpose and positive impact on learning and teaching. We are extremely grateful to Nicol of Skene and Kwik-fit for their support in turning our dream into reality.
"The children are currently planning aspects of the area and we look forward to the   creation of a workable outdoor learning space which can be used by all our learners to enhance learning experiences."