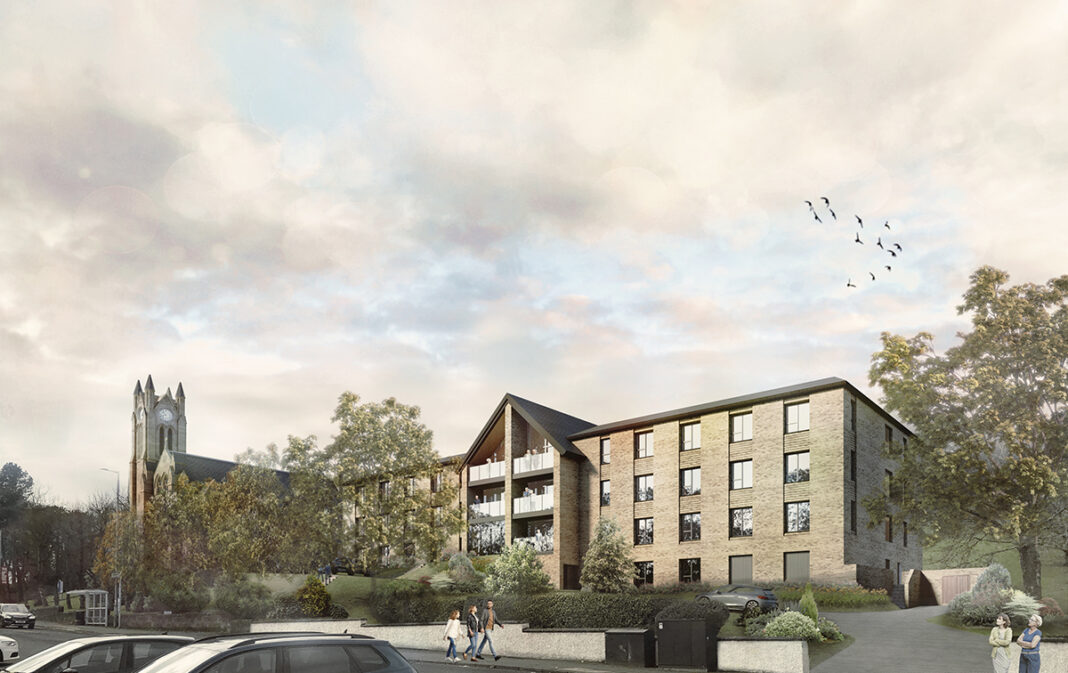 MORRISON Community Care (CCG) Holdco has submitted plans to develop land in Clarkston, East Renfrewshire.
The company, a joint venture between Morrison Community Care Group and contractor CCG, intends to create a luxury, 58-bed care home adjacent to Greenbank Parish Church.
Developed in partnership with Holmes Miller, the care home would replace existing premises that are no longer needed by the church.
Amenities for residents will include private, en-suite bedrooms, dining areas, a hair salon, cinema and visitor café, as well as 24/7 nursing services.
Paul Sokhi, MD of Morrison Community Care Group, said, "Both firms have already worked together for half a decade having successfully created two luxury care homes with a further two presently under construction. With an ageing population and people living longer, there is a growing demand for modern luxury accommodation, with strong infection control design, for older people in Scotland. Thus, it is very exciting to be involved with this new JV developing new homes and focusing on design and technology to improve the lives of older people and make a positive contribution to local communities now and in the future."
CCG MD David Wylie added, "The Greenbank development is the first care home to have been officially developed through Morrison Community Care (CCG) Holdco Ltd but our partnership has contributed over 200 beds across central Scotland since 2017. We understand the importance of providing modern accommodation in Scotland as the country continues to face challenges by an ever-growing ageing population.
"It is imperative that the elderly and the wider sector is supported by new development and we believe our company is best-placed to do this as a result of the quality standards that we can achieve, both in construction and service. We believe a development this kind will be a welcome addition to the Clarkston community and look forward to taking our proposals forward with our partners."
Matt Heaney, senior architect with Holmes Miller, commented, "Greenbank represents the culmination of design development with Morrison Community Care and CCG's building technology to establish a state-of-the-art care home suitable for the post-Covid era. The life of the residents has been uppermost in our considerations from the creation of small, self-contained, community groups within the wider home, and generous and attractive communal areas with access to external balcony space for each community group.
"The connection with the Greenbank Parish church development and the landscaped site provides a context which is beautiful with promise of valuable interaction between the care home residents and the community functions of the church proposals."