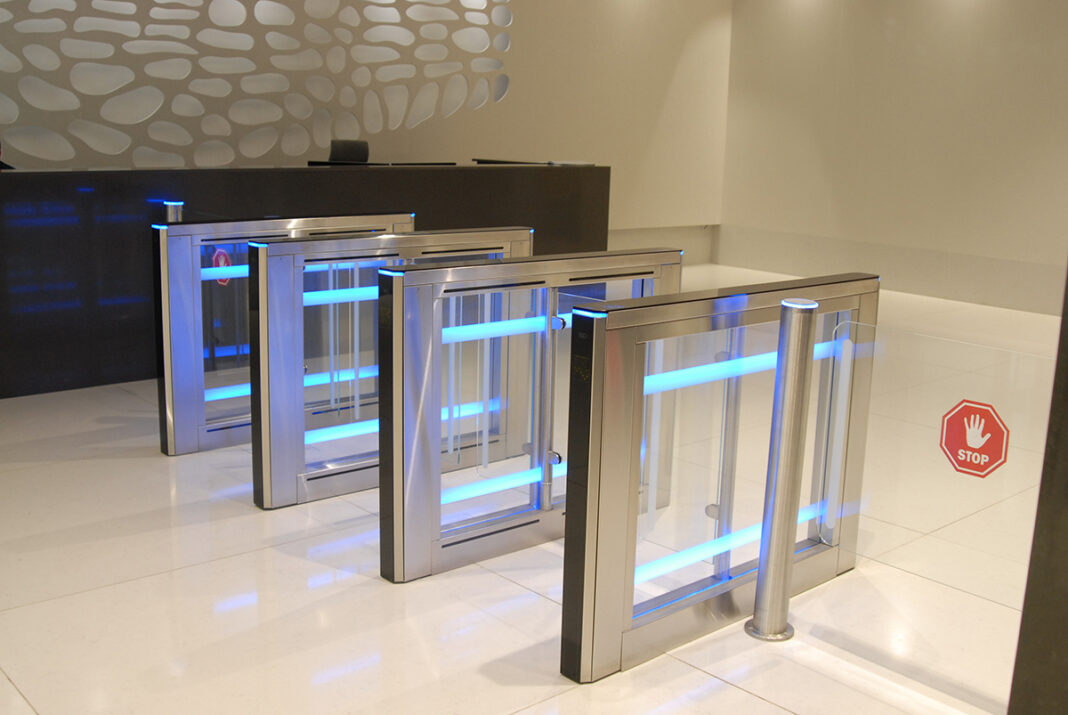 A pedestrian traffic control system that complements automatic doors has been introduced by GEZE UK. 
PACE (Pedestrian Access Control Equipment) is a range of speed lanes and turnstiles said to offer an 'efficient control' of pedestrians in and out of buildings. More cost effective than manual checks and providing round the clock control in buildings, GEZE added that they are 'ideal' for controlling access to any part of a building that requires it, as well as the entrance. 
The PACE range can be tailored to specific needs and there is a choice of control devices.
 To complement the design or match automatic doors, different finishes can be specified – brushed stainless steel, polished stainless steel, or RAL powder coating.