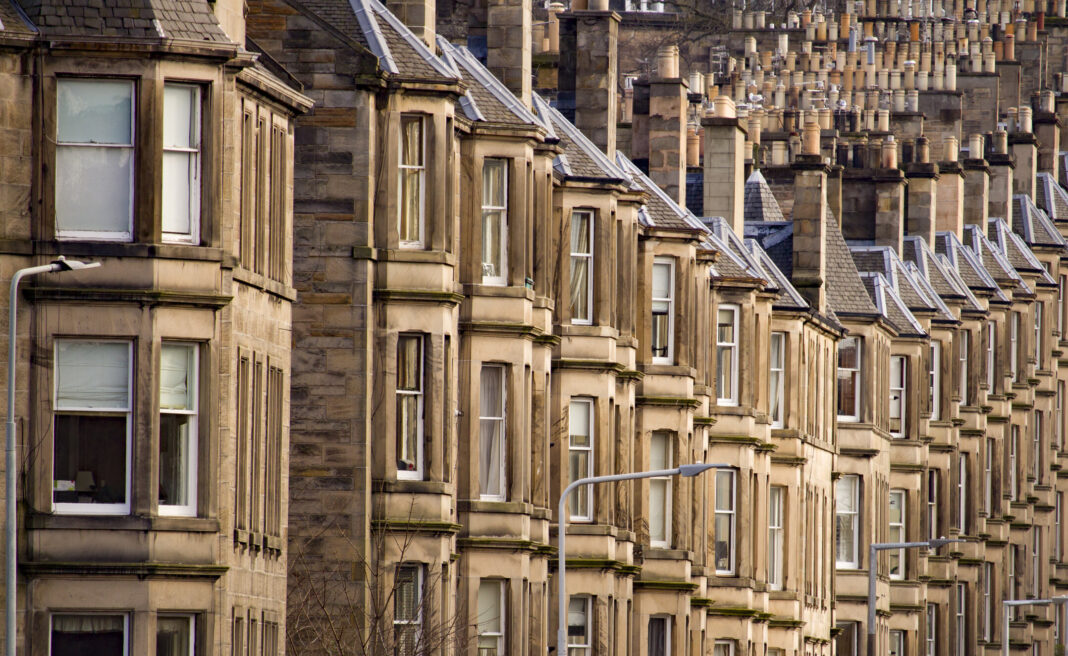 A mobile application designed to streamline the maintenance and repair of shared areas in tenements and housing blocks in Edinburgh has been released.
The free Novoville Shared Repairs app, released by Novoville in partnership with the City of Edinburgh Council, allows users to create their 'virtual tenement' and report a repair or maintenance issue to fellow proprietors.
The app lists contractors which are members of Edinburgh's trusted trader scheme. Users can request quotes from the firms before taking a vote via the app on which of the companies to opt for.
Steve Richardson, director of Scotland Trusted Trader, commented, "This is going to be a massive benefit for those looking to organise shared repairs, backed up with the reassurance that trading standards vetted members are being used from Edinburgh Trusted Trader."
In order to further expedite the payment process and simplify the process, the app allows app users to create a dedicated e-money account for their tenement with FCA-regulated partner, Modulr – meaning it is no longer necessary to create a traditional treasurer account with a bank or building society in order to gather funds and pay them out to the chosen contractor.
The app is also designed to help users carry out repairs in compliance with the Tenement Management Scheme of the Tenements Act (Scotland) 2004. Furthermore, the local authority said that it speeds up decision-making, eliminates much of the complexity and friction associated with coming to an agreement amongst owners, and increases transparency between all participants. It added that, before the official launch, nearly 50 stairs in Edinburgh have already created their 'virtual tenement' in-app through word-of-mouth alone.
Commenting on the app's release, Fotis Talantzis, CEO of Novoville said, "We are proud to support one of the UK's greatest architectural assets, the built environment in Edinburgh, with our Shared Repairs app. The CivTech programme where it all started was a tremendous experience, and we are very happy that the City of Edinburgh Council decided to continue to support and fund the project afterwards. We have got tons of ideas to take it from there and we're looking forward to continuing to work with Edinburgh, for Edinburgh and Scotland at large."
Cllr Rob Munn, Convener of the Finance and Resources Committee at the City of Edinburgh Council, added, "A tremendous amount of work has gone into producing this app and it's fantastic news that it's now available for people to use. There are around 170,000 tenement flats and other shared buildings with multiple owners in Edinburgh and a lot of these buildings are still in need of urgent repair. This app will make it much easier for owners to get together and take responsibility for their buildings.
"I'd like to thank our staff for recognising the need for this product and rising to the challenge using the Civtech Challenge to produce this innovative app with Novoville."