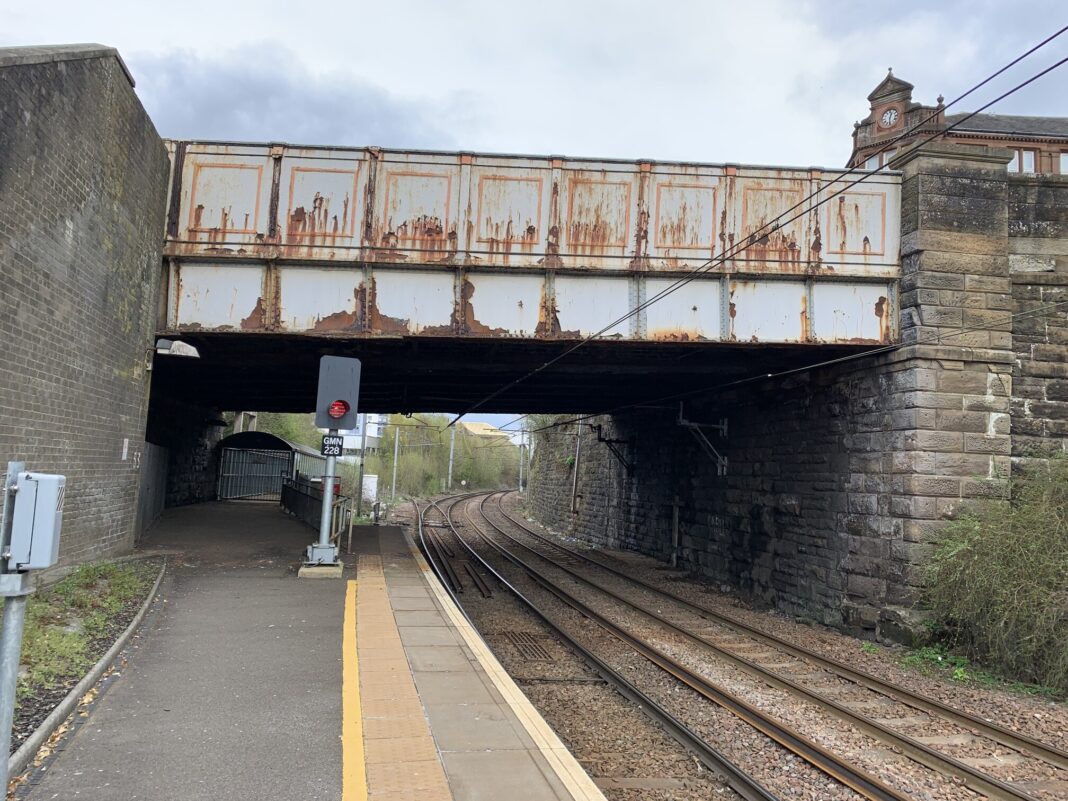 NETWORK Rail is to shortly commence 'vital' work to repair and repaint the railway bridge near Hamilton Central Station.
The project, which involves new parapets; steelwork repairs; repainting; and masonry work, is scheduled to take place from May 8 to July 3 and forms part of a wider bridge upgrade programme aimed at protecting and improving Scotland's railway.
The rail management firm said that lane closures will be in place on Quarry Street from May 15 to June 27 to allow for the works to be undertaken, with the access walkway from Duke Street car park and Hamilton Central Station also closed.
Quarry Street will also be fully closed over the bridge on two separate weekends, from 22:00hrs on Saturday June 5 to 06:00 on Monday June 7  then from 22:00hrs on Saturday June 12 to 06:00 on Monday June 14 and there will be limited pedestrian access during these times.
Suzanne McKay, scheme project manager at Network Rail, said, "The work we're doing at the bridge on Quarry Street will extend the lifespan of the bridge and ensure we can continue to run a safe and reliable railway.
"While we understand that lane and road closures aren't ideal on important routes like Quarry Street, closing the road lets us complete the work quicker, thus reducing overall disruption to the community and completing work in the safest and most efficient way.
"We apologise for any inconvenience and we thank you for your patience while we carry out these vital improvement works."