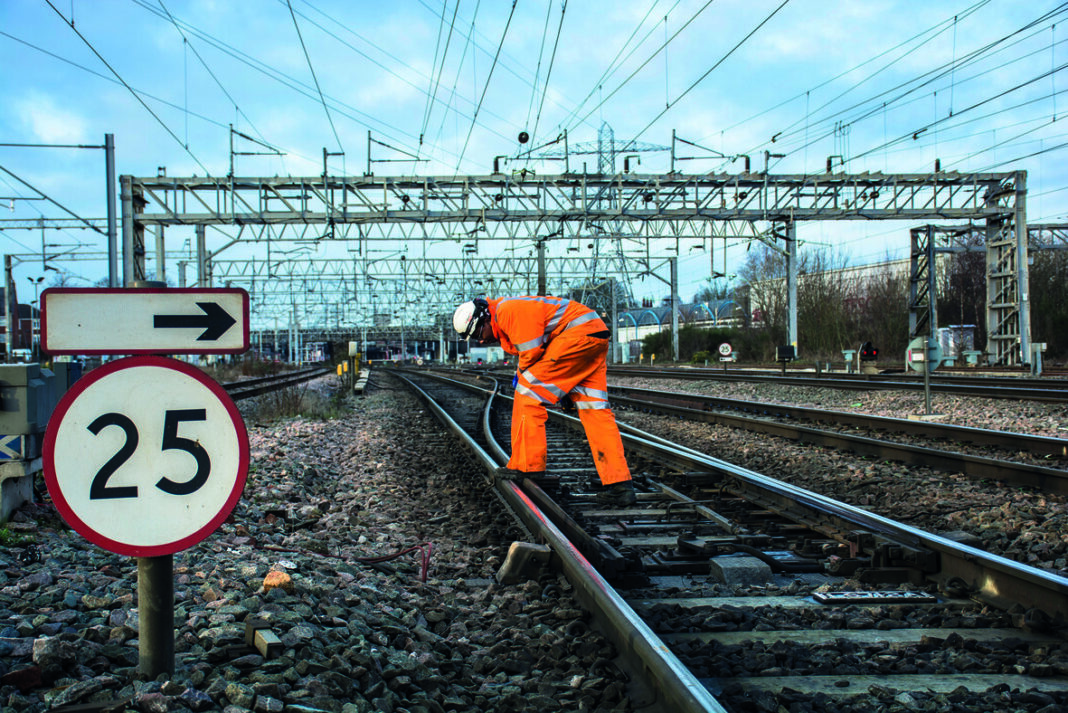 NETWORK Rail is seeking private sector investment in its trackside fibre optic cable network  to fund plans which it says could save the taxpayer up to £1 billion in costs.
The rail management firm said that enhancing the telecoms infrastructure would lead to less delays and disruptions – with the likes of trains, signalling and level crossings having increased connectivity.
It added that such an upgrade would also see improved safety on the railway, with new fibre optic sensors being able to detect landslips near the railway and faults being able to be identified in real-time. The organisation explained that this would reduce the number of manual inspections required to be undertaken by frontline workers – supporting their more 'targeted' approach to engineering.
Further to this would be improved connectivity for passengers, with the rail management firm detailing how those on board wishing to stream videos or browse the internet would experience better speeds.
Network Rail said that it would not require the full capacity of the new fibre optics, meaning that there would be 'sufficient' capacity for a third-party to run its own telecoms services via the upgraded infrastructure.
Andrew Haines, Network Rail chief executive, said, "Our telecoms infrastructure requires an upgrade if we are to meet the growing connectivity needs of passengers and the railway itself – particularly to make sure our fibre capacity can handle more data, at greater speed, more reliably.
"This proposal makes good business sense for all parties. We get a cutting-edge, future-proof telecoms infrastructure; the investor gets a great business opportunity; train passengers in Britain get an improved service for years to come; and the taxpayer saves a significant amount of money."
Transport secretary Grant Shapps added, "Upgrading the fibre optic cable network beside our railways has the potential to create a more digitally-connected railway, and could lay the foundations towards eradicating the blackspots and phone signal outages which infuriate passengers.
"Unlocking the skills and expertise of the private sector will benefit passengers and help create a modern railway that connects the country."
Network Rail said it will review all expressions of interest and aims to finalise the transaction with a preferred bidder by the end of 2021.