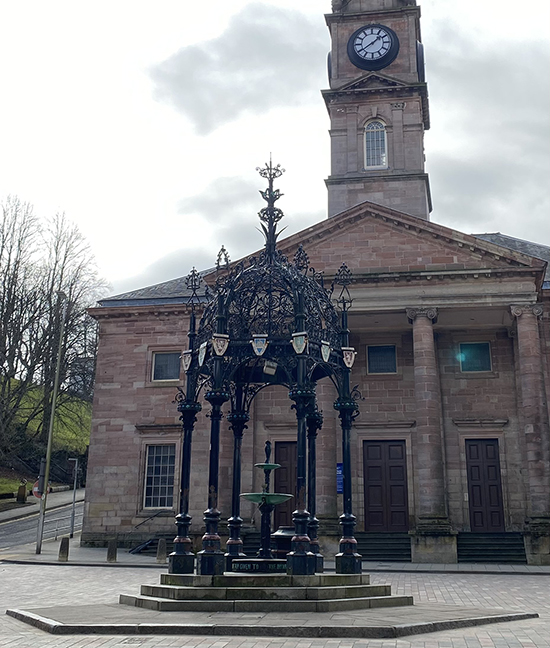 AN iconic fountain in Greenock town centre, which was gifted to the town in 1880, is being removed for restoration works.
Contractors have started dismantling the Lyle Fountain in Cathcart Square, with the process expected to take several days. Once the removal is complete, the fountain will be taken to Wigan to be returned to its former glory by a specialist restoration company. Work is due to last around four months depending on the condition of the ironwork once it has been descaled and stripped of paint.
The restoration is expected to cost just over £56,000.
The 141-year-old fountain was gifted to the town by Abram Lyle, the founder of the Lyle sugar refinery which would later merge with Henry Tate's refinery to form Tate & Lyle. He served as provost from 1876 to 1879 before moving to London to set up a refinery producing golden syrup.
The fountain is capped with an ornamental dome featuring the crests of 18 prominent families of Greenock including Ardgowan, Watt and Morton.
An Inverclyde Council spokesperson said, "The Lyle Fountain is an iconic feature of Greenock town centre enjoyed by many a resident and visitor over the last 141 years. It's also a link to the heritage of Greenock and Inverclyde as a whole. That's why it's important that we restore this piece of history for future generations to admire."