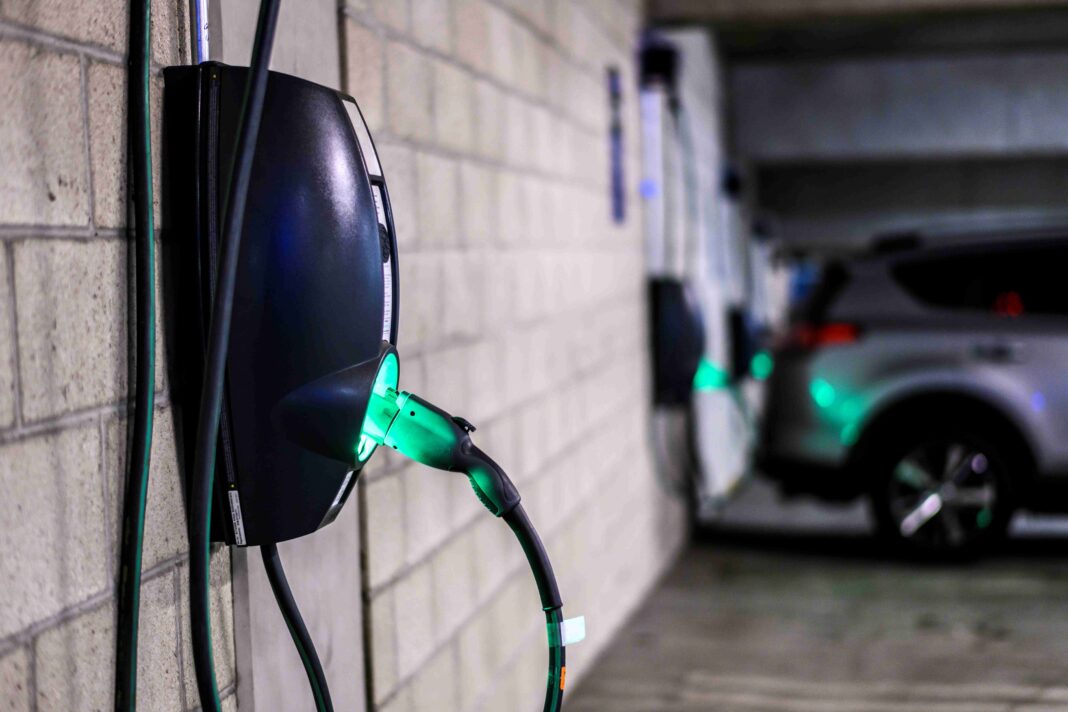 NEW research has revealed that a 'rapid rise' in the number of electric vehicles (EVs) in Scotland presents an opportunity for the property sector to assist in the drive for net zero and revive the retail sector.
Knight Frank's Electric Vehicles Report highlighted that the number of registered EVs in Scotland rose 115% between Q3 2018 and Q3 2020, according to the latest available data from the UK Government's Department for Transport, taking the total number to 22,095. This was higher than the 103% increase seen across the UK over the same period.
There are a number of 'hotspots' for EVs, with nearly a quarter (23% or 5,020) registered in Renfrewshire. Edinburgh has the second highest number of EVs at 1,934, followed by Stirling with 1,904.
Knight Frank added that the increased adoption of EVs could be a 'significant positive' for out-of-town shopping centres. The need to charge electric vehicles provides an incentive for owners to visit and spend time at locations where charging points are available. Customers charging an electric vehicle are said to spend up to 50% longer at a retail site, which can translate into average increased spending of up to £80, according to RetailCo Solutions.
Among a series of predictions, the Knight Frank report said charging points could provide a revenue stream for local authorities and landlords. Estimates suggest that new charging points pay for themselves within seven years, providing excess income thereafter. Glasgow City Council recently announced its intention to introduce fees for using its 218 EV charging points from May.
Simon Capaldi, office agency partner at Knight Frank Edinburgh, said, "EVs are growing in popularity and, in time, will become mainstream, which will have consequences for both occupiers and landlords in Scotland. Landlords will need to start by considering how they can incorporate the accommodation of EVs into their offering to prospective tenants. While we're already beginning to see that at new developments such as 2 Semple Street and Capital Square in Edinburgh, it will have to be factored into the strategy of existing stock too. As more occupiers embrace their own sustainability targets, they will need to think about how they can encourage environmentally friendly commuting, offering access to EV charging points being an obvious step.
"With COP26 set to arrive in Glasgow later this year, Scotland has a unique opportunity to show how we are tackling the challenge of climate change and building a more sustainable future. EVs will be a crucial part of that story and the property sector has a crucial role to play in supporting their greater adoption. The energy performance of buildings, along with the reduction and re-use of waste in offices are important factors; but so too is the journey to and from the workplace."
David Goatman, head of energy, sustainability and natural resources at Knight Frank, added, "We are seeing a significant rise in the adoption of electric vehicles across the UK, both by individuals and by businesses, which is a very positive shift for the economy as the Government looks to achieve its Net Zero objectives in a crucial year. As battery capacity increases and technology allow faster more powerful charging points to become available, drivers will become increasingly open to electric vehicles as an alternative to traditional petrol vehicles.
"However, this growing demand for electric vehicles requires much greater number and variety of charging points nationally. Across all kinds of real estate, from residential and retail to logistics and commercial offices, there is a shortage of charging points and a growing need for investment. However, a modest investment in electric vehicle charging can increase the overall value of the asset, because it boosts the sustainability performance of the building and ticks an increasingly important box for occupiers. It is a win-win for real estate firms, but the industry will have to move fast to keep up with exponential growth in demand."