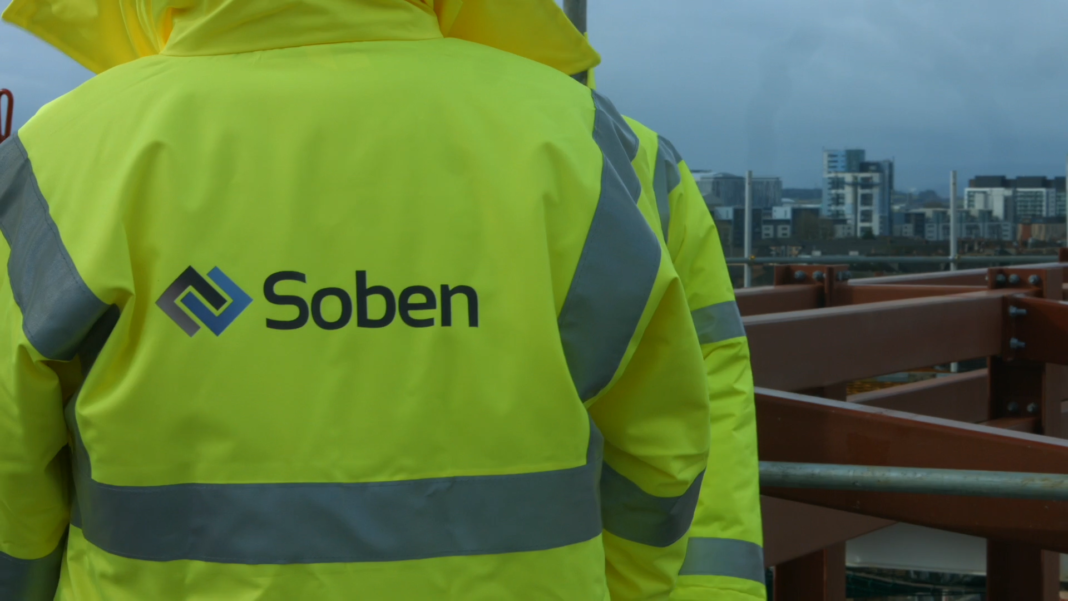 EAST Kilbride-headquartered construction consulting group Soben is expanding its operations into America.
The company's new US base will be in Chicago, with the newly hired North America CEO Joe Cusick leading a team of 11 consultants serving clients in the US, Mexico and Chile.
Soben's construction solutions include cost management, estimating, commercial management, project controls, and bills of quantities. The company's US expansion was supported by SDI (Scottish Development International) through grant funding received via its International Manager for Hire programme.
"For the past ten years our construction consultancy solutions have been disrupting the market in the UK and Europe," said Scott Smyth, founder and CEO of Soben. "We've now seen strong demand for our services in North America, especially as the US economy begins to reopen and infrastructure spending reaches historic levels. Joe has a deep understanding of commercial and industrial real estate, data centers, life sciences, infrastructure, and energy industries. We're thrilled to have him at the helm of our expanding North American operation as we celebrate 10 years in business."
Soben's 90-strong UK team has previously completed commissions on major projects such as Vauxhall's One Nine Elms and Aykon Tower, Euston Station and High Speed 2.
"I am very excited to join the Soben team in the Americas," said Joe Cusick. "The opportunity to grow a business from the ground up and to create a construction consultancy focused on, and tailored for, the US market made the decision an easy one to make. The determination, support, and enthusiasm from the rest of the Soben team has also been a key factor in me coming onboard."
Soben's expansion stemmed from the business recently securing a west coast data centre developer as an anchor client. Joe Cusick was previously a director at Linesight, a professional services consultancy focused on the global construction industry. Prior to Linesight, he held strategic roles at Currie & Brown and Faithful+Gould.