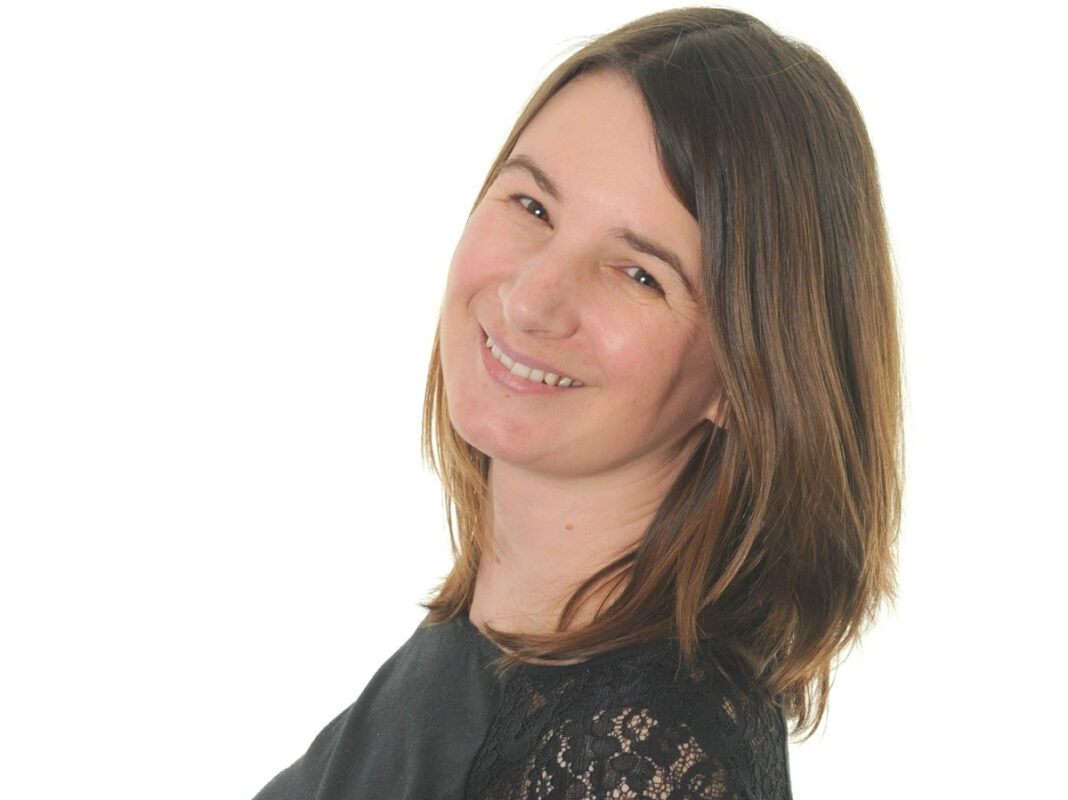 By Shirley Evatt, a senior associate at Will Rudd Davidson
TWO centuries ago, very few women were deemed to have a great influence on society.  However, one woman did – Florence Nightingale. Her Notes on Hospitals challenged and revolutionised the theory of hospital management and hospital construction. It was her Pavilion approach to hospital design that influenced architect, David Bryce, back in 1872 when he was asked to design a new Royal Infirmary for Edinburgh.
Almost 150 years later, the building is undergoing significant changes as it transitions from a former hospital to become the new home for the University of Edinburgh's Edinburgh Futures Institute.
Working as part of a multi-disciplinary team I too have a role to play in influencing changes to the historic building.
As the lead engineer on the project, working with our dedicated team of engineers and technicians, I have been involved from the beginning in 2015 where the early phase of enabling works saw the building stripped back to its shell and redundant buildings demolished. Given the age, layout, and structure of the building, working on this project has been incredibly challenging and hugely exciting at the same time.
Enormous engineering challenges have presented in preserving the old stone buildings whilst creating new open-plan spaces that can be used flexibly for education and teaching.
There was a significant amount of enabling and survey works to be completed before key structural work could begin, from carrying out extensive rot surveys throughout the building to completing ground investigations and 3D laser surveys to inform designs. Some of the original buildings were also demolished to make way for the new extensions.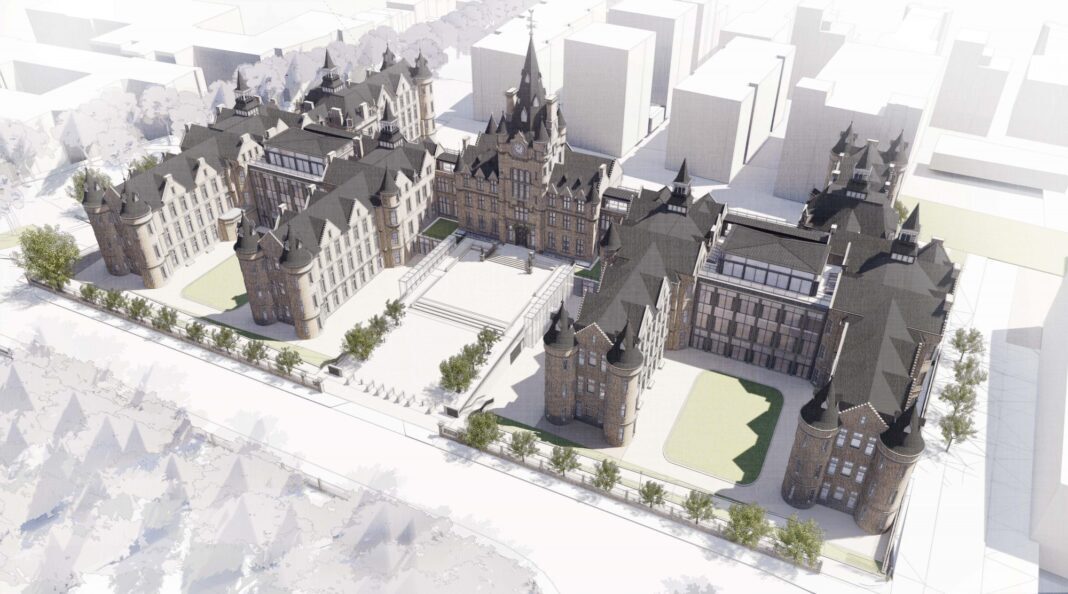 The surgical building comprises six wings, all linked by part-vaulted corridors and accessed via the magnificent central clocktower. The original buildings will be extended to provide flexible, open-plan spaces that can achieve the new Future's Institute's ambitions to create collaborative and innovative learning, teaching, and co-creation spaces.
Structural work to create openings in the thick stone walls of the clock tower had to be carefully executed to provide a connection to a planned new event space. Creating the openings in these old walls was complex with underpinning and significant replacement steel support frames required to main support and stability.
The introduction of new stairs and lifts throughout the buildings will help to improve accessibility, and the repairs and reinstatement to the existing ventilation towers on all six wings, along with the formation of new plant decks and service zones within knuckle roof spaces, will improve the functionality and performance of the building.
The original buildings are complemented with two new extensions to the north side, formed of reinforced in-situ concrete with steel-framed pavilion structures at the fourth level. The introduction of a further new extension to each side of the clocktower on the south side of the building increases the corridor and circulation space, allowing more flexibility of use. This too is formed of reinforced in-situ concrete framing, extending to the fourth-floor level.
Creating a new subterranean, double-height event space below the main entrance plaza provides further flexible venue space and this is achieved again using in-situ concrete framing with long-span beams to achieve the open-plan space.
When complete, the new Edinburgh Futures Institute will offer a new approach to research, education and engagement. Collaborating with industry, government, and communities to build a challenge-led and data-rich portfolio of activity that has demonstrable social, economic, and environmental impacts.
The building itself is complex and has presented significant challenges over the past six years for the multidisciplinary team. It is fitting then that the new unique state-of-the-art building will support collaboration and co-creation of solutions that are challenge-led.
Two centuries ago when Nightingale first published her thoughts on hospital construction, it would have been inconceivable that a woman would be responsible for the structure of a building. Thankfully for me, times have changed, but sadly they are not changing quickly enough and we need to challenge this.
As an engineering student, I was one of only six females in a group of 55 students. Two decades on and the latest figures show that women account for only 10% of engineering professionals. A figure that has remained static for several years and one of the lowest in Europe, where some lead with nearly 30%.
If we are to reduce the gender gap, we need to inspire girls to study engineering and give them a real insight into where it could take them. We need more positive role models, like the managing director of Will Rudd Edinburgh, a female who has risen to the top. We also need to challenge the traditional perceptions of engineering. Yes, I'm often in the minority on-site, but attitudes are more inclusive, open, and diverse. I love my job and the variety of opportunities I enjoy at Will Rudd, working on incredible projects like the new Edinburgh Futures Institute. I relish the challenges that buildings, old and new, present, working to find solutions to realise ambitious visions.
The restoration of the old Royal Infirmary will be a space fit for generations to come, ensuring it lives up to the motto inscribed in stone on the building's wall 'Patet Omnibus', meaning 'Open to All'. Perhaps this too could become a motto for the engineering world.