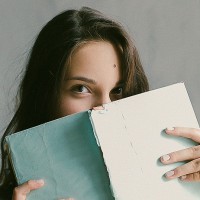 By Ellie Campbell, a freelance content writer writing on behalf of The Paint Shed
THE façade of a building, be it an office or a house, is the first impression that any guest or potential client will have – so it's important to get it right. A shoddy-looking building will not inspire trust and won't impress potential clients/customers. Whether you run a retail business, have an office or even if you're looking to refresh your home, renovating exterior walls is not to be neglected.
Because painting a whole building can be a big job, you may find it helpful to hire professionals to take care of this for you. In this post, I'll cover some of the things you should be looking out for when hiring experts for your façade renovation.
Check qualifications and experience
Some contractors may offer to take on the work for you, but if you want to avoid bad surprises, it is always best to check if the company has the required qualifications & experience. Typical qualifications will include governing bodies such as City & Guilds or Scottish Vocational Qualifications (SVQs). Check that the qualification held is recognised or accredited by official organisations such as SQA (Scottish Qualification Accreditation) and that it is relevant for the work you are looking to contract for.
Note that Scotland and England have slightly different frameworks and standards; something to keep in mind if you are hiring an English business.
Qualifications are great, but you'll want to enquire about experience next. The company may have completed other painting jobs before but renovating a façade and painting a room are quite different undertakings. It is always recommended to find out if the contractor has done similar jobs to yours – you are more likely to get the results you want and avoid complications.
You'll also want to check the company's insurance and your insurance, so you know you are covered in case anything happens.
Check reviews
Most people get contractors recommended through someone else, and their word is usually enough to convince us without enquiring further. However, if no one gets recommend to you, it's time to do your own research. Some companies that have completed façade renovation may be happy for you to contact former clients (typically for larger, most expensive contracts), but you should be able to find out more about the business online.
Make sure to check several platforms to have a better view of all reviews for the business. This could include Google but also listing websites such as Yell or TrustPilot, for example. Trade-specific websites like Trust A Trader or Check A Trade can also be great places to check reviews and qualifications. These websites usually have a process to 'vet' professionals.
Check how the work will be done
Now, we're not suggesting you should tell professionals how to do their job. Still, it always helps to know the details of how they will complete the work so you know you will get the result you expect.
Most companies will clearly explain what is involved during the renovation, but some of the areas you should consider getting information can include:
What materials & tools will be used: you want to make sure that the paint used will be specially made for exterior walls and last you as long as possible.
What methods will be used to reach the top of the building: you will need to know if scaffolding will be used or if abseiling will be involved, as this could interrupt your daily activities, or you may need to plan around that.
How long the works will take: again, you may need to plan around the works, whether by signposting or ensuring that the area remains clear.
There are other factors to consider when choosing a company for your façade renovation, like competitive pricing or short execution times, for examples, but I hope that this article will help you choose the business that will be right for you.