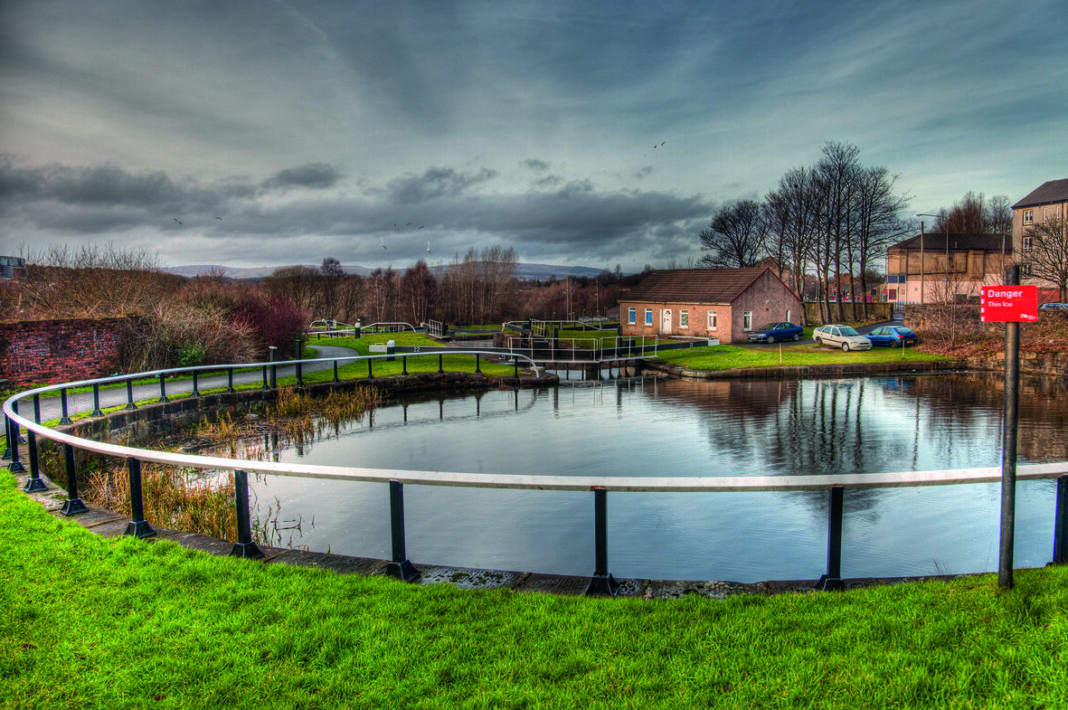 THE World Economic Forum has recognised research which linked the regeneration of the Forth and Clyde Canal in north Glasgow to improved health and wellbeing.
The international non-governmental organisation featured the findings of the research on the front page of its website as well as on its Instagram page, which has 3.8 million followers.
The study, carried out by Glasgow Caledonian University (GCU) and Scottish Canals, focused on the regeneration along the canal in the north side of Glasgow. It revealed a 3% decline in mortality rates over a 20-year period in communities that live within 500m of a canal that has undergone major transformation.
The study's accompanying report read, "The study findings showed a faster decline in mortality rates in urban areas proximal to the canal compared to more distal areas over an interval that spanned nearly two decades. This association between a greater drop in annual mortality rates and proximity to the canal remained present after adjusting for regional deprivation, with a closing gap in mortality rate between the area closest to the canal and area further removed from the canal during the study period."
GCU professor in health behaviour dynamics, Sebastien Chastin, who led the research, said, "Internationally, World Water Day is a chance to look back over the last year and recognise the success and innovation of scientists, water management and those who have contributed to the sector globally."
GCU PhD researcher, Michail Georgiou, added, "I am honoured that The World Economic Forum has chosen to celebrate Glasgow Caledonian University's study on urban blue spaces as a highlight of the previous year. With canals and rivers flowing through many towns and cities globally and more than two thirds of the world's population forecast to live in a urban area by 2050, this research shows the scale of impact that can be achieved by investing intelligently in blue and green spaces."
Catherine Topley, CEO of Scottish Canals, commented, "I am delighted that the World Economic Forum has showcased the health and wellbeing benefits globally of regenerating canals and blue spaces on World Water Day. Scottish Canals and our partners at Glasgow Caledonian University, Glasgow City Council and elsewhere have driven a multi-million pound regeneration initiative along the Forth & Clyde Canal in North Glasgow over the past 20 years.  We have seen that creating a safer, more welcoming and easy to access blue and green space has directly helped to tackle health inequalities among those communities lining the canal banks. What is so exciting is that this collaboration shows other towns and cities around the world that investing in blue spaces, such as canals, can generate significant social returns that not only benefit individuals but society as a whole."