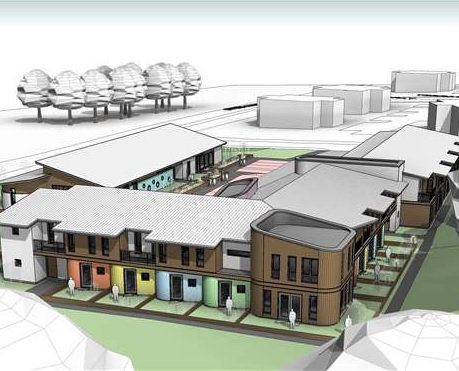 THE Scottish Government has committed up to £1.75 million in funding for the build of a new centre for disabled children and young people in Inverness.
The Haven Centre will be a multi-purpose facility for disabled youngsters comprising respite flats, an indoor and outdoor play centre, childcare facilities and a community café. The Elsie Normington Foundation is behind the plans.
The Foundation has been successful in securing funds of over £2 million to date and said the award from Scottish Government will enable them to meet their funding target and begin construction.
The Scottish Government said that the work will create around 50 jobs during the construction phase and up to 30 roles once the centre is fully operational.
Deputy first minister John Swinney commented, "The Haven Centre will be a welcome addition to support for disabled children, young people and their families in the Highlands. The new facilities will bring many other community benefits and I am very pleased the Scottish Government has been able to support this project."
Elsie Normington added, "I am thrilled that the Scottish Government has pledged its full support for the construction of the Haven Centre, enabling us to start building this year. When my own son, Andrew, was growing up, this was the centre I wish had existed for him.
"For the next generation of children with learning disabilities and complex needs, the Haven Centre will be a place where young people can get together and have fun in a building that suits their needs. This pledge validates all the hours of work, and thousands of generous donations from across our community, over the last eight years. We wish to thank the Scottish Government, and every other organisation and individual who has supported the project in getting to this stage. This is just the beginning, and we hope you'll stay with us on this exciting journey."