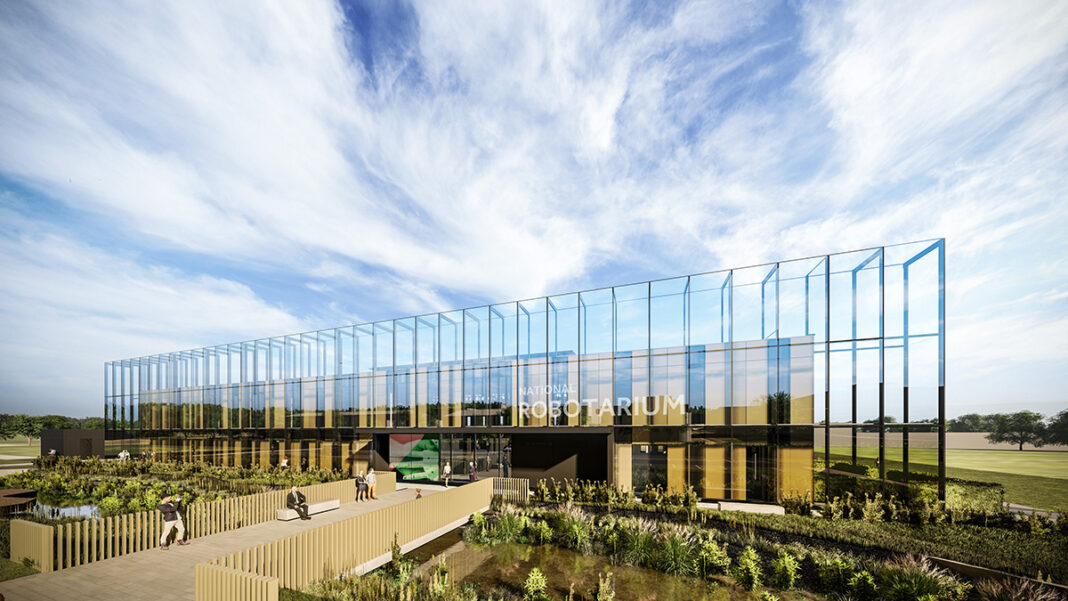 ROBERTSON has started construction work at Heriot-Watt University's Edinburgh campus to deliver the £22.4 million National Robotarium.
The facility is tipped to become a centre of excellence for the research of robotics and artificial intelligence.
The project is a collaboration between Heriot-Watt University and the University of Edinburgh. The new building will house three distinct research and development areas, specialist equipment and a living lab for trialling technology in a realistic home setting.
David Cairns, MD of Robertson Construction Central East, said, "The National Robotarium building is designed to be as innovative as the research taking place within its walls. The commitment to sustainability and the wellbeing of its staff and students mean the facility will be equipped with state-of-the-art technology for energy efficiency and production and will boast considerable green space."
The National Robotarium is supported by £21 million from the UK Government, and £1.4 million from the Scottish Government as part of the Edinburgh and South East Scotland City Region Deal.
Iain Stewart, UK Government minister for Scotland, said, "The creation of the UK's first National Robotarium in Edinburgh will place Scotland at the forefront of a technological revolution that is changing the way we work."
Michael Matheson, the Scottish Government's cabinet secretary for transport, infrastructure and connectivity, said, "It's great to see construction now beginning on the National Robotarium. This project will ensure that innovation can play an intrinsic part in the recovery from the coronavirus pandemic."
The National Robotarium is expected to open in spring 2022.