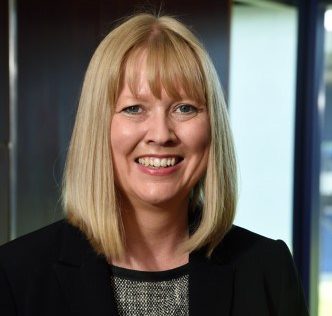 SNIPEF has welcomed a new report published by the Construction Industry Coronavirus (CICV) Forum aimed at helping public bodies make decisions on where public funding in construction gives the highest returns to help support a green recovery.
The plumbing employers' federation in Scotland and Northern Ireland said the report, commissioned by the Forum from the Fraser of Allander Institute at the University of Strathclyde, would improve understanding of how investment in construction activity creates 'multiplier' effects socially, economically, and environmentally.
The report also aims to help stakeholders understand the return on investment associated with repair and maintenance activity.
Fiona Hodgson, chief executive of SNIPEF, said, "This is a very valuable report which highlights that investment in construction, including repairs and improvements, can play a vital role in a green recovery. It also emphasises the important role Scotland's existing buildings have in that recovery. We will look to highlight this report to the Scottish Government and funding bodies to assist in maximising the economic and carbon benefits of investment in the built environment."
The report highlights that the construction sector supports almost £16 billion in Scottish GVA and almost 300,000 full-time equivalent jobs through economic activity. Also revealed is that every million pounds spent on specialised construction activities, including repairs and improvements, generates £1.09m GVA return to the economy and supports 21 full-time equivalent jobs.
The study also looked at how VAT rebates could stimulate the repair, maintenance and improvement sectors. The research found that, if VAT was cut to 5% in the specialised construction sector, it could generate between £80 million and £400 million in Scottish GVA and support between 1,500 and 7,500 full-time equivalent Scottish jobs.
Mairi Spowage, deputy director of the Fraser of Allander Institute, said, "The construction sector is a significant contributor to the Scottish economy and will play an important role in Scotland's green recovery from Covid-19. Our analysis finds that specialised construction activities, which include retrofitting, home improvements and repairs, have larger economic multipliers than the rest of the construction sector and the Scottish average across all industries."
The report was commissioned by the CICV Forum with funding by Construction Scotland Innovation Centre (CSIC) though an i-Con Challenge Innovation Grant. The project had input from Historic Environment Scotland and a number of private and public organisations provided insight into the study.
A webinar to present and discuss the findings in more detail took place earlier this month and can be viewed via the CICV Forum Website.