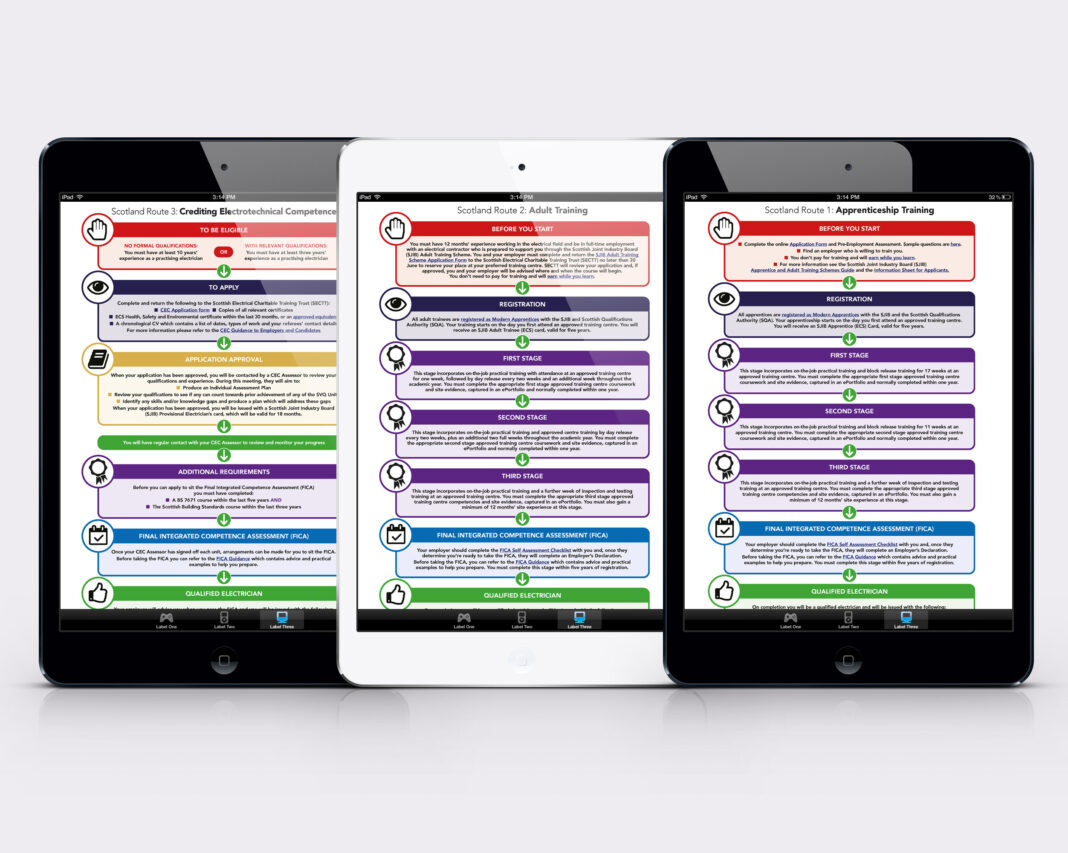 SELECT has launched a new series of recommended training routes to provide 'clear advice' on the path to becoming a qualified electrician in Scotland.
Developed in partnership with The Electrotechnical Skills Partnership (TESP), the guidance is aimed both at school leavers and those looking for a career in the electrical industry at any age.
The infographics show three ways into the industry: apprentice training, adult training and the crediting electrotechnical competence scheme.
All three routes stress that becoming a fully qualified electrician can only be achieved with valid on-site work experience, as opposed to courses that offer no 'real-world' practical skills.
Fiona Harper, director of employment and skills at SELECT, said, "The message from these graphics is clear – becoming a qualified electrician is not possible without gaining the work-based Modern Apprenticeship and SVQ in Electrical Installation at SCQF 7. Courses for 'domestic installers', which are often promoted to career changers, do not lead to qualified electrician status as they only provide a limited scope of skills.
"An apprenticeship is the preferred route into the industry, as it provides the essential work-based experience needed to develop knowledge, skills and competence over a period of time. We hope the three routes will help people make informed decisions about the correct way to train and achieve a valued electrical qualification that is recognised by employers."