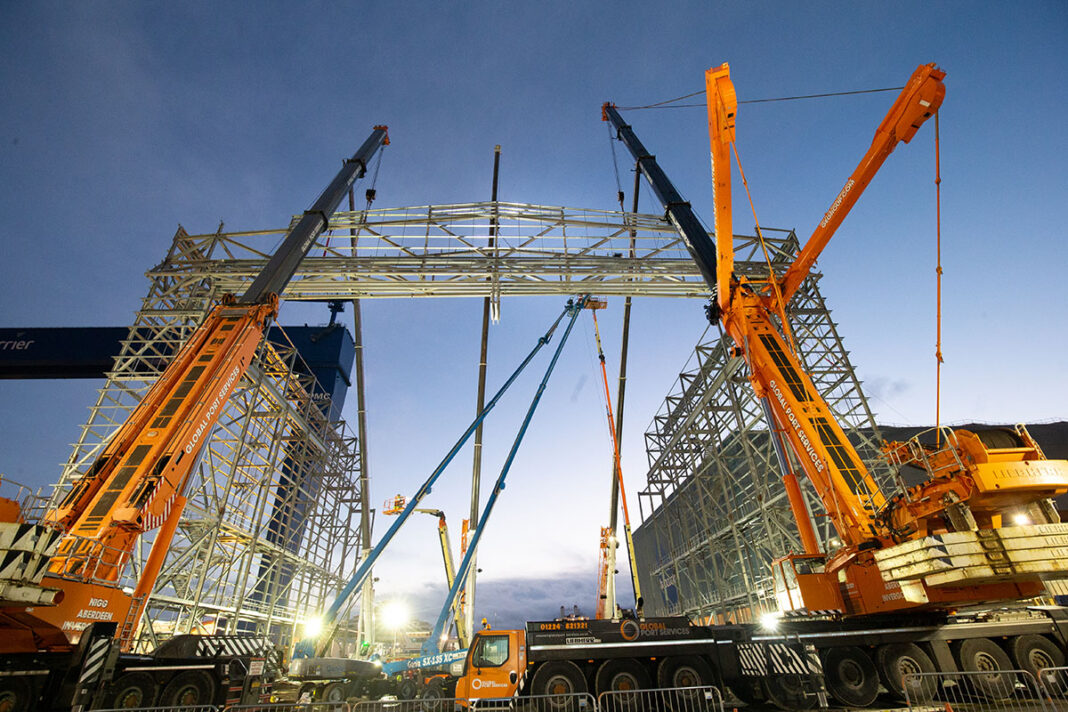 STRUCTURAL steelwork specialist J & D Pierce has announced it has reached agreement with Finnish firm Konecranes to purchase its East Kilbride-based operation.
Pierce said the move will see 100 jobs created by the end of this year after the company purchased the 300,000 square foot plant along with 14 acres of yard space.
Cranes have been built in the facility for over 60 years. J & D Pierce said the business is 'delighted' to continue production to supply and serve the client base, adding that the plant also provides greater opportunity for the expansion of Pierce's own road and rail manufacturing division with the facility becoming the HQ of its STRUBEAM business, which specialises in the manufacture of bridges and heavy plated fabrication.
MD Derek Pierce said, "We have purchased the building and land and secured a long-term sub-contract agreement with Konecranes. This is a great step forward for J & D Pierce and STRUBEAM and we hope to create a positive impact in the community in East Kilbride."
The plant's restructuring and refurbishment will commence this month while recruitment will begin for both manufacturing and office staff.
Local MSP Linda Fabiani said, "I welcome this development. I have had a long discussion with Derek Pierce and am impressed with the company's commitment to long-term growth in the business in East Kilbride."