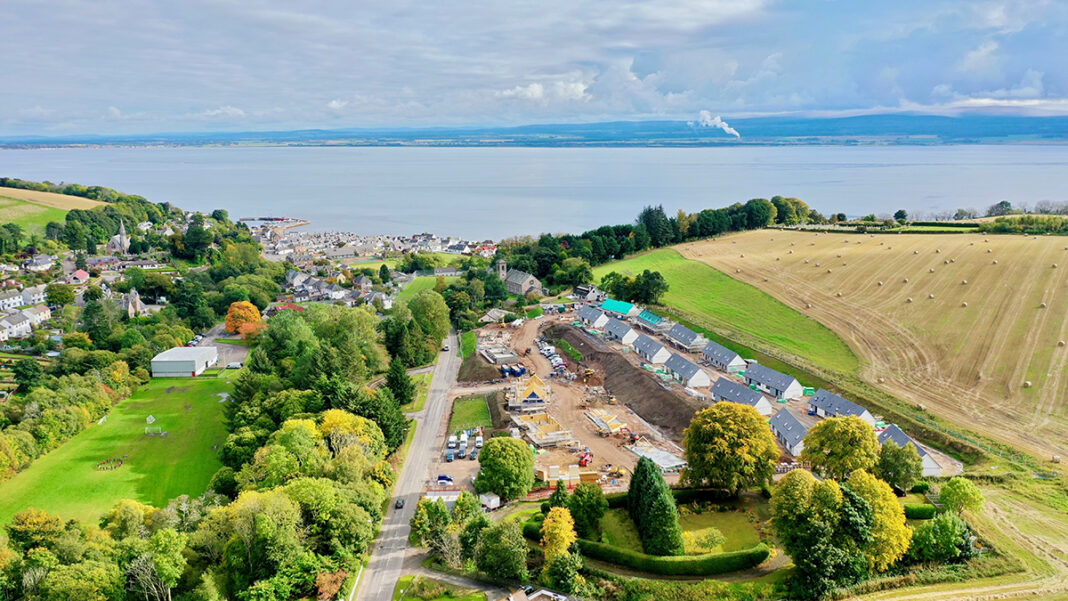 CAIRN Housing Association has secured a £55 million funding package from Royal Bank of Scotland to enable future growth plans.
The funds will be used to re-finance existing loans, enhance home interiors and develop its pipeline of potential developments.
Operating across 24 local authorities in Scotland, Cairn HA currently has more than 3,500 homes in its portfolio and provides accommodation to local communities, as well as landlord services.
£30 million of the funding will be invested on upgrading 1,200 kitchens and bathrooms, as well as improving the energy efficiency of 700 homes with renewable energy initiatives and new heating systems.
The remainder will be used to support the construction of more than 600 new homes across the Highlands and central belt, with new developments in Aviemore, Thurso and Falkirk already underway.
Derek Adam, director of finance and people services at Cairn HA, said, "We are incredibly proud to provide quality, safe and affordable homes throughout Scotland, helping to enhance communities and foster strong relationships with a variety of key stakeholders and partners. The funding we have received from Royal Bank of Scotland has helped accelerate our future growth plans as we press ahead with the development of significant new housing schemes across Scotland, creating much-needed affordable housing options. We're now primed for a strong future with confidence that we can upgrade the homes of our tenants."
Last year, NatWest Group – which Royal Bank of Scotland is a part of – announced plans to invest £3 billion in social housing across the UK over the next three years, which will be used to support the construction of 20,000 homes.
David Horne, housing finance director at Royal Bank of Scotland, added, "Working with Derek and his team has been incredibly rewarding and builds on what has been a long-term partnership between Cairn HA and the Royal Bank of Scotland. Their commitment to providing high-quality, accessible homes and creating thriving communities is evident and this will have a positive impact on the lives of the association's tenants. We enabled a flexible funding structure that utilised our long-dated loan offering, which will allow Cairn HA to progress with their ambitious business objectives over the next 10 years and beyond, helping them increase their tenant portfolio even further."