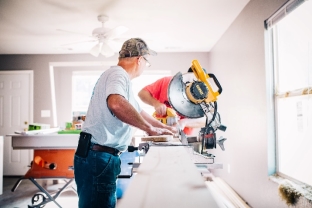 NEW research has found that the UK self-build is estimated to have fallen in value by around 10% in 2020 due to Covid-19.
An estimated 13,900 completions occurred, with a market value of around £4.3 billion.
Alex Blagden, senior market research analyst at AMA Research, said, "There is a strong disconnect between where people want to self-build and where there are sufficient numbers of available sites. There is a relatively larger number of applications for self-build projects in the home counties and the south west compared to the numbers of available sites. In contrast, the highest number of sites available for self-builders are in the Highlands and Grampian areas of Scotland, Northern Ireland and the south west but these areas attract a relatively smaller number of applications."
AMA said that confidence remains a 'key factor' which can affect not only the value of self-builds but also the types of construction and finishing materials used. Whilst some potential self-builders may choose to defer projects during periods of economic uncertainty, self-funded builders are likely to continue with plans.
Over the next few years, AMA revealed the growth of the self-build market will be greatly affected by how long the Covid-19 pandemic lasts and how quickly the economy, and the construction industry in particular, recovers.
The information was taken from the Self Build Market Report – UK 2021-2025 by AMA Research.