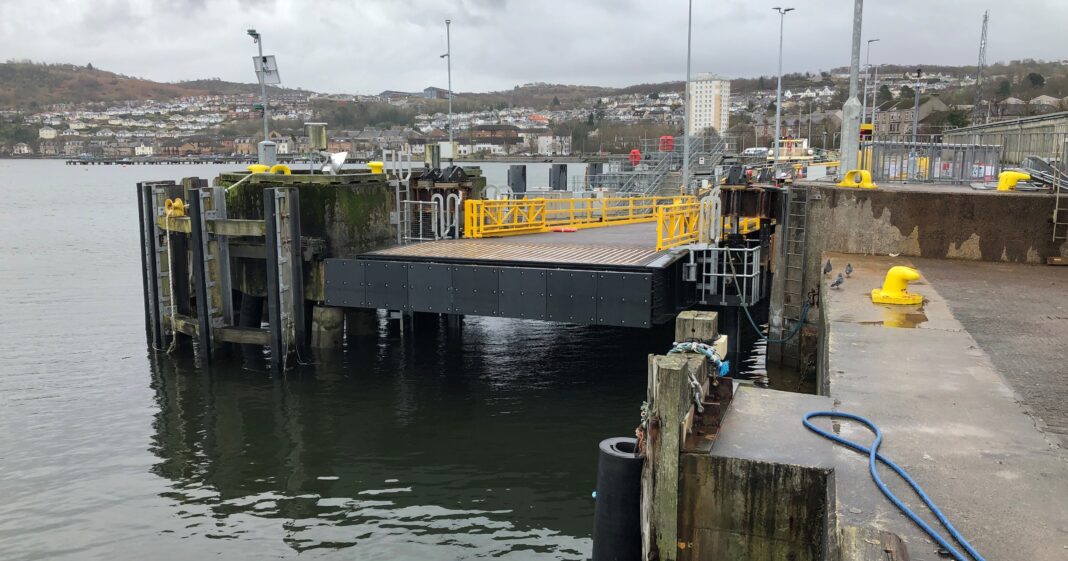 A new linkspan has been installed at Gourock Ferry Terminal as part of a £2.5 million project.
Caledonian Maritime Assets Limited (CMAL), which owns the terminal, announced it has returned linkspan operations to CalMac following a five-month scheme to install the linkspan and associated mechanical and electrical equipment and repair the support structures.
CMAL also carried out repairs worth £450,000 to the Kilcreggan steps, which involved bringing in specialist divers to help stabilise the steps.
The project completion means Gourock is now available as an alternative mainland port for vehicle services.
Work is ongoing at the terminal to complete a number of snagging items on the linkspan structure, and to modify the berthing fenders. A recent berthing trial for the CalMac vessels highlighted the need for minor alterations, with these works scheduled to be completed this month.
Paul Colenso, senior civil engineer at CMAL, said, "Before this work was done, we had been experiencing ongoing operational issues with the linkspan. At 50-years-old, it had reached life expiry and repairs were no longer effective or commercially viable. The local community and those in Arran and Bute have been extremely patient, waiting for the linkspan to be upgraded. It will be another few weeks before the ferry timetable returns to 'normal', after we complete the fender modifications, but I hope ferry users will join me in welcoming the completion of the new linkspan.
"This was a significant investment in life-extending measures to improve the resilience of the infrastructure until the ferry terminal undergoes significant redevelopment as part of our wider programme."