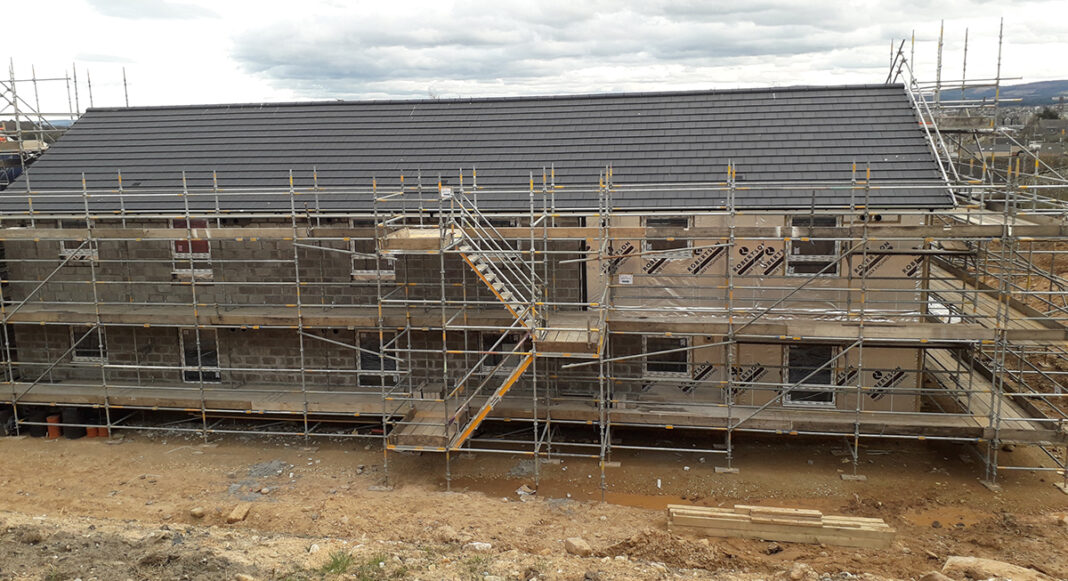 ROBERTSON Construction Northern has revealed a new development for Cairn Housing Association in Elgin is on track for completion this August.
The 16 new properties for rent comprise a mix of one-bedroom flats and three-bedroom houses. Cairn Housing Association will offer tenancies at the new Laich Court, located on part of the brownfield site previously occupied by Bishopmill House.
Robertson Property identified the site for potential redevelopment and assisted Cairn in obtaining planning permissions.
Katherine MacKintosh, MD, regeneration, said, "Robertson was founded in Elgin over 50 years ago and we always feel an additional sense of pride whenever we undertake work in the town. Working with our sister company Robertson Construction we were able to offer Cairn Housing Association a complete development, design and build package, and are proud that Robertson Timber Engineering is supplying the timber frame which have really taken shape over the last couple of weeks.
"The site, which has already undergone regeneration in the form of student residencies, will now be completely redeveloped, offering a great residential opportunity for a small new community at Laich Court. This is our first project with Cairn Housing Association, and we look forward to an ongoing relationship with them to assist them in delivering quality homes for their tenants and to meeting the growing demand for social housing."
Don Jamieson, board chairman, Cairn Housing Association, added, "We are delighted that work is well underway on these homes, which will be a great addition to the Moray area. This is the latest project in our five-year development programme, and with demand for good quality, affordable social housing continuing to grow, it will go some way to meeting the needs of our communities."