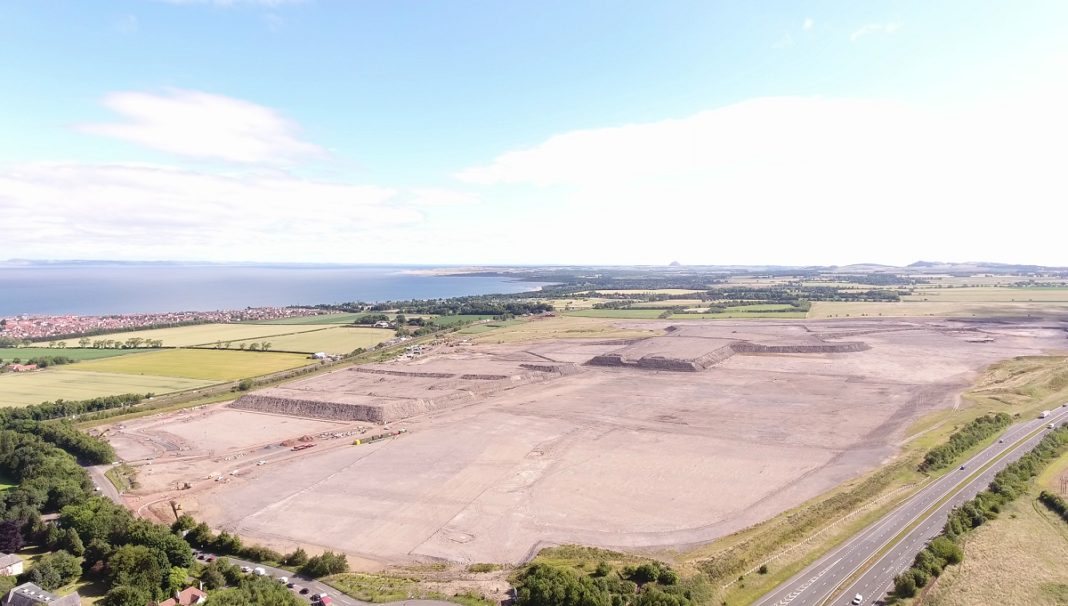 THE latest development opportunity has been launched at the 390-acre Blindwells development in East Lothian.
Plot 11 extends to around 1.8 hectares and is positioned within the north western corner of the former Blindwells opencast site. With capacity to accommodate around 70 residential units, site owner Hargreaves Land said it believes the plot will appeal to housebuilders looking to get involved in the project at a time when the housing market 'continues to thrive'.
Property consultancy JLL, which has been appointed as sole agent for Hargreaves Land, anticipates 'strong interest' and will be seeking offers in late April.
In February, Bellway commenced groundworks on a 144-unit development at Blindwells. In recent weeks Hargreaves Land also exchanged a conditional sale contract with Persimmon for a 12.9-acre plot, where there is capacity for a further 196 homes.
Iain Slater, development and estates director at Hargreaves Land, said, "Despite the Covid-19 lockdown restrictions, 2021 has started on a very positive note for Blindwells. We are making excellent progress thanks to our investment in remediation and infrastructure works, but also as a result of the strong underlying demand for good quality new homes in popular locations. Blindwells provides unrivalled access to the outstanding East Lothian coastline, many fantastic golf courses and the convenience of being located within 10 miles of Edinburgh."
In 2017, Hargreaves Land secured planning consent for more than 1,600 new homes at Blindwells. Proposals for the scheme include social housing, education facilities, a healthcare hub and a new town centre with retail outlets.
Jason Hogg, director at JLL, added, "This release of new development land at Blindwells couldn't be timed any better. Following the significant investment by Hargreaves Land to facilitate the development of Blindwells, and the confirmation of Bellway and Persimmon Homes coming on board, we are excited by the opportunity to bring the next development plot onto the market. House prices sales and demand in East Lothian have surged in the last 12 months as home buyers seek accommodation that embraces additional space, technology and a high amenity environment – Blindwells can capitalise on this trend and we look forward to discussing the opportunity with the wider market."