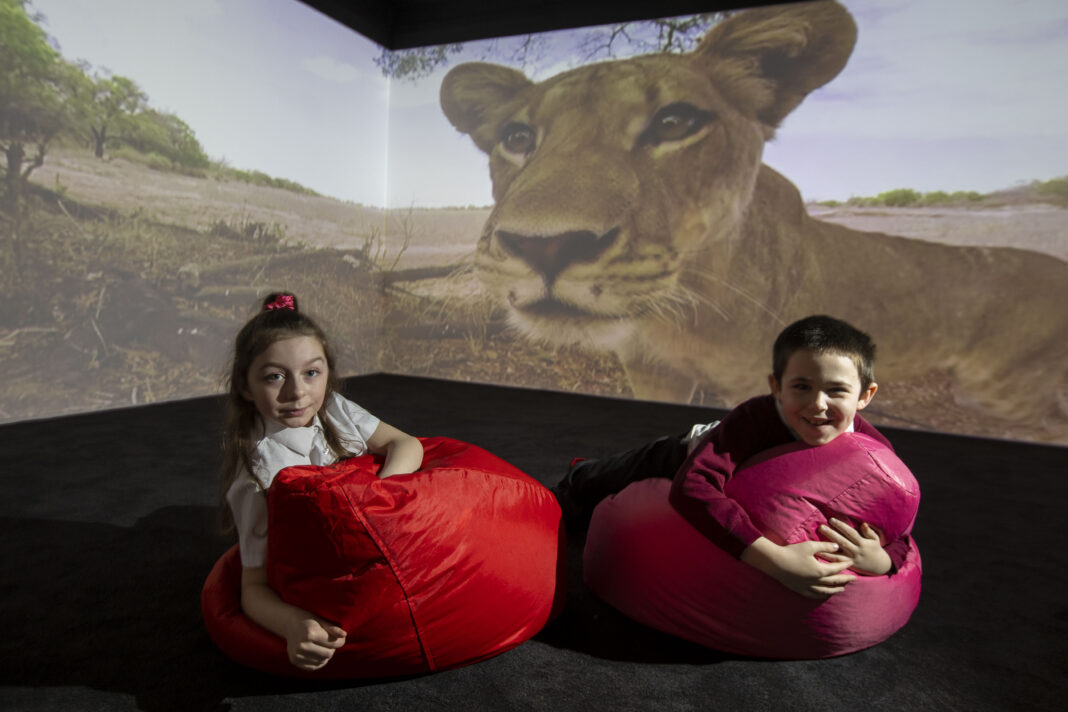 THE UK's first immersive classroom has been delivered in North Lanarkshire in a move which developers say will allow pupils to experience what it's like to be in outer space, under the ocean and even on top of Mount Everest.
The new facility has been built within Cumbernauld's Muirfield Centre, as part of a partnership between North Lanarkshire Council and BT to bring the 5G enabled immersive classroom to Scotland.
The 360-degree room creates a digital projection which uses all four classroom walls and the ceiling to bring the real-world into an immersive experience for students. The concept is aimed to push beyond traditional methods of teaching to explain abstract and challenging concepts through a 3D model. The local authority explained that the experience is made possible through a 5G network which brings ultrafast speeds and enhanced reliability.
Carbrain Primary pupils were the first to dive into the new experience with an underwater lesson about the ocean, then later on learned about the Northern Lights. A student from the school said, "I loved the colours, it was as if I were seeing them in real life!". Another student enjoyed the Safari experience, saying, "It was so cool to see the animals so close up!"
Alan Lees, director of BT's Enterprise unit in Scotland, saidm "Today's announcement is just the start of an exciting journey in bringing the digital fabric to more communities across Scotland through innovative tech and ultrafast connectivity. By harnessing the power of 5G, we've been able to help transform education for students in North Lanarkshire, supporting aims to reduce the attainment gap. We know that technology can help to make education richer and more accessible for young people. We're really excited to be partnering with the Council to use our ultrafast 5G network to provide a UK first in education, right here in Scotland.
"Our skills for tomorrow programme aims to give 10 million people and businesses the skills they need to thrive in a digital world. We'll continue to deliver innovative solutions through our unique partnerships to help our customers and society take full advantage of cutting-edge technologies."