SUPPORT is growing for further adoption of Conflict Avoidance Process (CAP) techniques within the Scottish construction sector.
Last month, Project Scotland reported that a working group had been established to explore and raise awareness of CAP, which includes the use of independent experts who step in when construction disputes arise to help resolve issues before they go down a more formal route such as adjudication, arbitration or litigation.
The move followed a virtual meeting of industry stakeholders, hosted by dispute resolution specialist Len Bunton along with the RICS, where the idea was developed of forming a group to promote and encourage better relationship management, conflict avoidance and techniques like CAP.
Hardies Property & Construction Consultants partner Murray Warner is a member of the working group. Hardies had already signed up to the RICS Scotland Conflict Avoidance Pledge, which aims to drive behavioural change in the way relationships and disputes are managed. 
"As a business we have fully embraced the CAP process and strongly believe in the benefits it has to offer the industry," Murray told Project Scotland. "We manage a lot of contracts across Scotland and spend a lot of our time trying to avoid formal disputes due to the expense, the time it takes up and the impact on relationships.
"CAP really fits perfectly with our ethos. I'm an accredited mediator, which is similar, but this is a more streamlined process where, if the parties agree at the outset, we'll put it into our contracts so that whenever a dispute arises, we will engage with a CAP professional to try to resolve it as quickly as we can."
Murray revealed it hasn't yet had to be used to resolve any disputes, but the firm has started to put CAP into contracts and is in discussions with a number of larger clients. 
"At the moment we're trying to build that awareness, giving presentations to our clients to make them aware of how it works," he explained. "Adjudication and arbitration have got a place for some of the bigger, more serious disputes. But generally, they take up an awful lot of time and are very expensive. They involve lawyers, who really become extremely focused on the fine detail of the law whereas I think if we can manage some of these disputes by construction professionals, you can get a more pragmatic review of the issue and try to resolve it quicker before they escalate."
Murray revealed the working group is now meeting regularly to try and agree how to achieve industry buy-in across the construction sector. 
"We still need to build that awareness so that people know it exists," he said. "Then we really need to start getting it implemented in Scotland so we can demonstrate that it works. It has had significant success in England."
Murray believes that 'elements of positivity' have emerged from the Covid-19 pandemic in terms of driving positive changes within the industry. "There has been an element of coming together due to the issues that Covid has caused," he explained. "It's changed the way we communicate. On construction projects, there's sometimes 15 or 20 people attending project meetings and the video calls have been fantastic for improving efficiency and reducing travel time.
"The tendering process has started to focus more on quality and a lot of the good quality contractors are recognising the importance of building relationships. CAP really aligns with that culture. If contractors can demonstrate they're keen to embrace the CAP process, then clients will feel they're a bit more forward thinking and relationship focused."
Fiona Hodgson, chief executive of SNIPEF (Scottish and Northern Ireland Plumbing Employers' Federation), is also keen to promote CAP across the sector.
She told Project Scotland, "As we are all too aware, conflict is a major disruptor in a large number of contracts and goes right down the supply chain involving companies in expensive, long and often damaging litigation, with many smaller companies simply not having the time, money or resource to engage in the process. There are deep concerns in the industry that the impact of the Covid-19 crisis will exacerbate the problem and the Conflict Avoidance Process offers a new approach to dealing with conflict.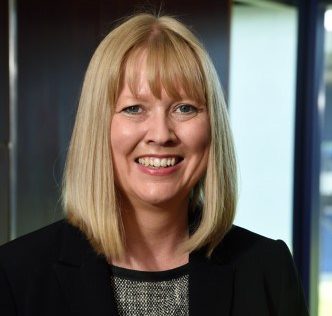 "By embedding conflict avoidance mechanisms into projects early on, conflicts can be managed through collaboration and early intervention before they become disputes providing a cost effective and timely alternative to companies."
Ian Honeyman, commercial director at the Scottish Building Federation, said he believes the introduction of the RICS Conflict Avoidance Process (CAP) has the potential to act as a 'catalyst' for cultural and behavioural change within the construction Industry. He added, "The CAP might not solve all the ills that have blighted our industry for many years, but it will provide a means to potentially de-escalate conflict enabling  dialogue between the parties at an earlier stage, with an independent qualified and competent person or persons assisting the discussion in an impartial manner.
"There are still many things within the process to be ironed out in terms of making it accessible to all parties to a contract and also address how affordable the process would be for smaller scale projects, but there is a focus on dealing with these issues ongoing at the moment and I am sure the CAP Scheme will become a significant tool for reducing conflict on construction contracts, once it is in use more regularly and available to all parties involved on a project." 
Janey Milligan, managing director of Construction Dispute Resolution, said the industry is 'inherently susceptible' to disputes, adding that in her experience a 'significant amount of parties dig their heels in too quickly and do not continue to communicate and negotiate through the various issues before appointing a third party decider'. 
She added, "By an organisation or individual signing the Pledge, a cross industry initiative, they are showing their commitment to working collaboratively to avoid conflict and actively employing early intervention techniques when matters of disagreement arise. The RICS Conflict Avoidance Process is one tool in the box that can be used to the benefit of the parties. It allows parties to have more control of the process and gives them a continued opportunity to debate their position in a less adversarial arena. 
"The independent expert can openly review the issues and quickly provide a reasoned recommendation on how the matter should be settled.  In my view too much money is spent on resolving disputes in our industry which would be of greater benefit if it was invested in the construction process – particularly at the front end designing and planning the project."