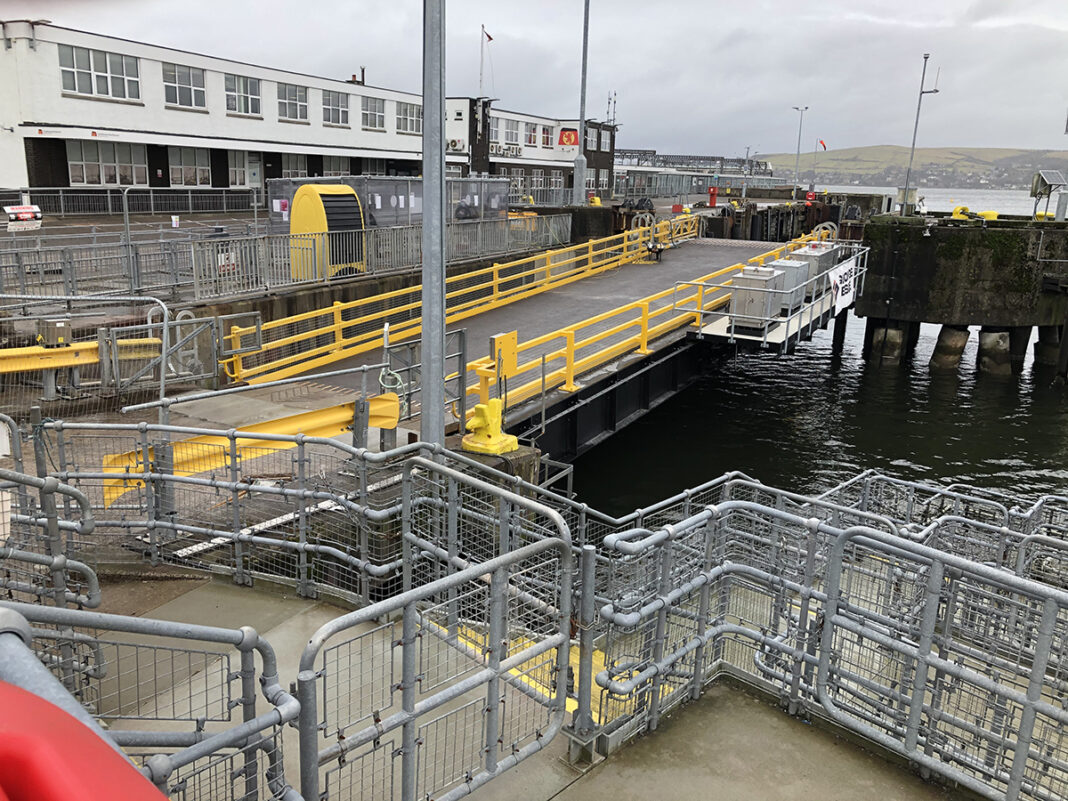 By Kevin Hobbs, chief executive of Caledonian Maritime Assets Limited (CMAL)
TRAVEL has been extremely limited in the last year. Trips abroad have all but ceased, and Scottish staycations have been halted. However, while passenger and vehicle numbers have been significantly lower than usual across the ferry network, our vessels are still a lifeline for island communities.
The requirement for islands to import food, export produce, and transport livestock remains as necessary as ever, as well as allowing individuals to travel for essential purposes such as work or medical appointments. Maintaining these lifeline services during a pandemic comes with its challenges.
Since March 2020, we have been operating a pandemic response unit, consisting of senior engineers, naval architects, and senior decision-makers. Their job is to assess what work across the network is critical to lifeline services and ensure essential maintenance crews are dispatched anywhere in the country at short notice to carry out repairs. When we launched the response unit at the height of the pandemic, we were advised that our engineers would need 'key worker permissions' from every local authority they passed through when travelling to a location.
For example, if we had an engineer travel from Port Glasgow to Tarbert (Harris), they would need permission from seven local authorities. This approach wasn't feasible when called to an emergency repair job, so we worked closely with Transport Scotland to arrange for any team member travelling to a harbour to be given a key worker letter, allowing them free movement across the country. Between March 2020 and February 2021, we have issued 171 key worker movement authorisation letters. The system is working well with no-one stopped or turned away.
As part of our Covid-19 risk assessments on each harbour project, we had to source accommodation and book travel on limited capacity ferries. We worked with CalMac to allocate places onboard and, tapping into our island contacts, identified a network of B&Bs open to hosting key workers. The communities we work in have been highly supportive and accommodating as we navigate the new regulations to maintain these lifeline services.
Now that we are back on-site at many of our major projects, we are operating under phase four of the six-phase Scottish Government construction guidance. Additional care is being taken to implement measures on-site, and the guidelines have been integrated into daily operations, maintaining the health and safety of our employees, contractors, harbour staff and the island communities.  
Our commitment to working safely during the pandemic means that various projects have continued, started, and completed. In December, we completed a project at Tiree Ferry Terminal to return the old pierhead to operational use for third party vessels, and in January we installed a new linkspan at Gourock Ferry Terminal as part of a £3 million project to extend the life of the linkspan structure, and stabilise the steps at Kilcreggan. 
We have also been making progress at Tarbert Ferry Terminal on Harris, as part of the Skye triangle project to upgrade the ports at Lochmaddy, Uig and Tarbert (Harris). We have demolished the old pier deck, and work to install piles for the new pier is underway, alongside seabed reclamation, demolition of the old terminal building and the installation of temporary fenders to allow vessels to berth throughout the construction period. The expected completion date for the harbour redevelopment project is autumn 2021, while the new terminal building is due for completion in autumn 2022 under a separate project and contract.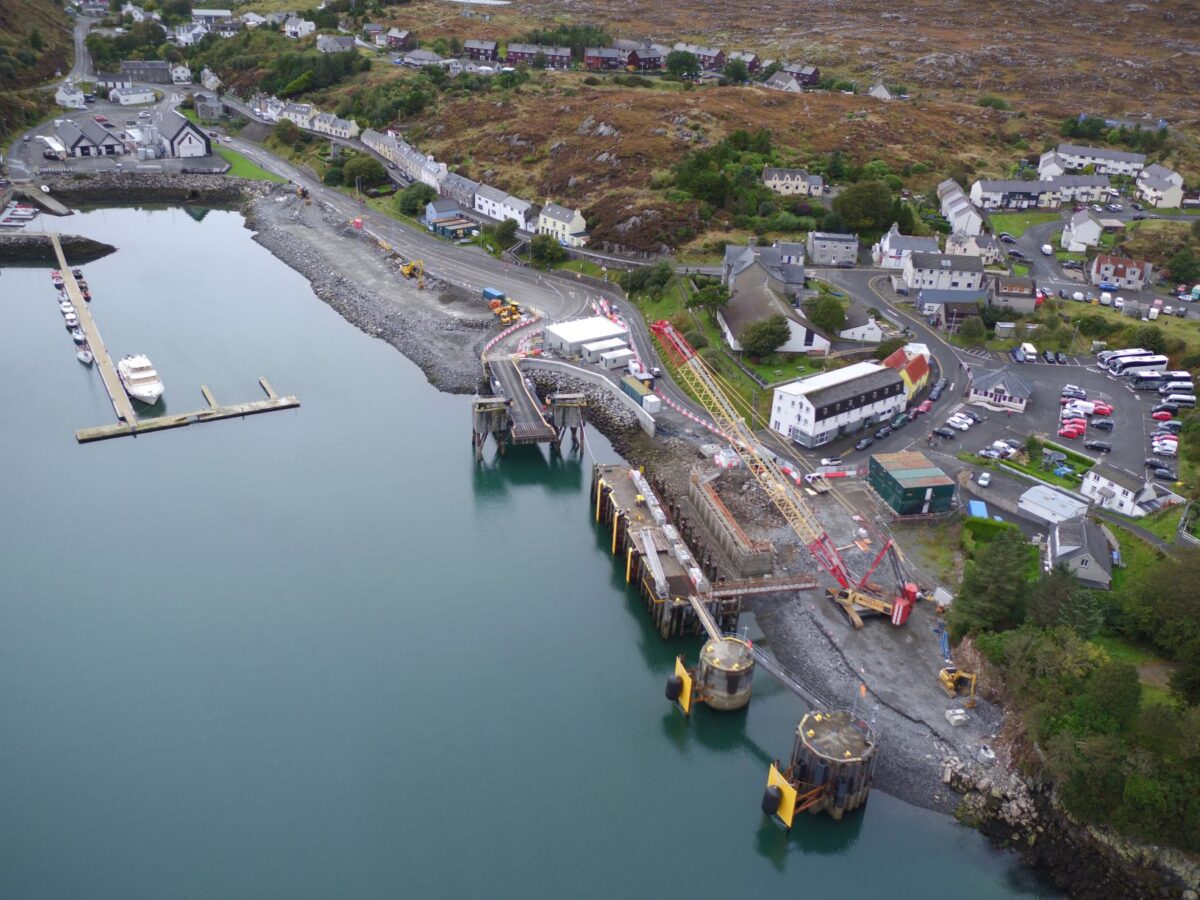 Travel bans have also meant rethinking our approach to stakeholder engagement, which is a key part of our consultation approach on large projects. We are currently in the feasibility stage of designing a new vessel to serve Islay and Jura, and at this point would normally be visiting the island communities to engage with them about the next stages of the project. However, instead of meeting with us in the local town hall, we asked islanders to register and attend a Microsoft Teams event.  
The Islay route is one of the busiest services for freight on the Clyde and Hebrides network, and the incoming ferry will support the island's growing demand.  It will be designed with a clear focus on freight, with sufficient passenger accommodation to meet anticipated demand especially the whisky industry which is vitally important to the island's economy. While the online forum improved the accessibility of our consultation, we will likely merge the online approach with physical meetings as soon as we are able to travel again, as the value of face-to-face meetings cannot be underestimated.  
Given the nature of our work, it has been positive for our organisation that we haven't needed to furlough any staff. We have implemented the necessary procedures to ensure that we are able to continue working productively throughout lockdown restrictions, driving forward design and planning for vessels and harbours project.
The pandemic may have stopped most of our travel, but it has not stopped the need for our lifeline services.