A lifesaving emergency helicopter landing pad is being built in the remote Highland village of Applecross.
It comes after a campaign by the local community following the tragic death of Bethany Walker, who passed away aged 18 in 2018 after contracting the flu which developed into sepsis.
Bethany was transported from the village to Raigmore Hospital in Inverness via air ambulance for urgent care. The journey took just 34 minutes by helicopter, as oppose to the two hours it would have taken by car.
However, the air ambulance could only land in a nearby pub's car park due to the lack of appropriate landing space in Applecross. In her memory, Bethany's mum, Heather Teale, has led a campaign to have a helipad built to reduce the time it takes critically ill Highland residents to get to hospital.
A community fund, established by Heather, raised £15,000, and included a donation from actor Hugh Grant who said he was moved by Bethany's story. Robert Bertram from the HELP Appeal, the only charity in Britain dedicated to funding helicopter emergency landing pads, then donated £50,000 to finalise the project.
With funding in place, the Applecross community was so keen to have the lifesaving facility operating as soon as possible, that they have taken matters into their own hands and are building the helipad themselves. Dr Chris Ward, 70, a retired NHS doctor and Kenny MacBeath, a construction worker, are onsite full time.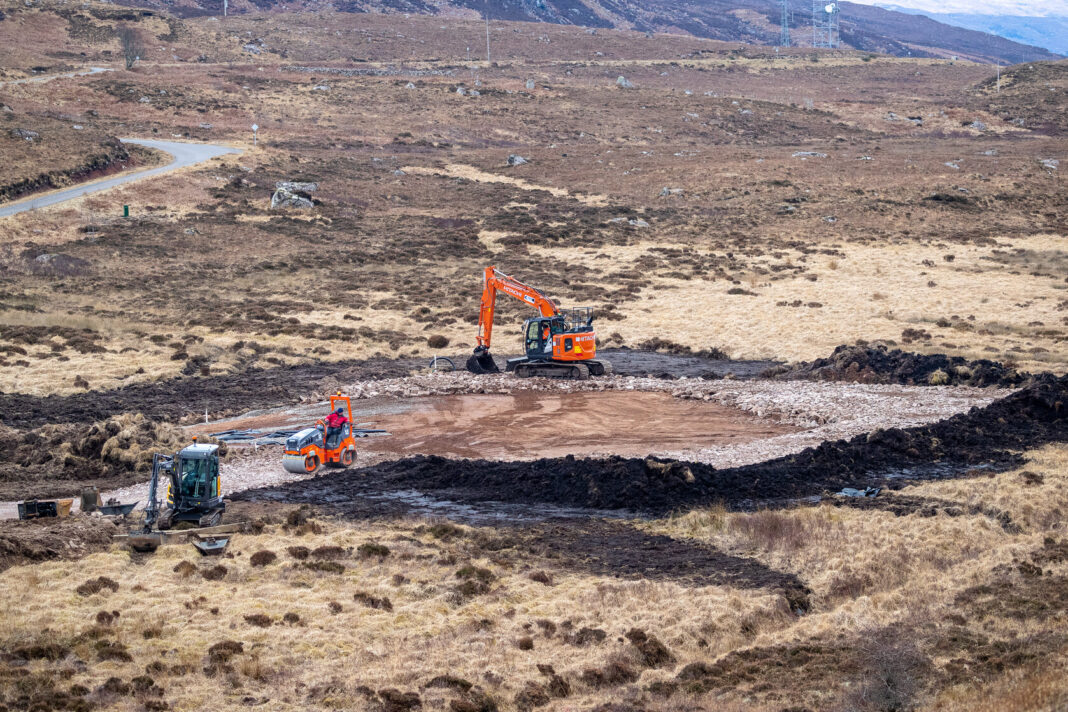 Once completed, helicopters will be able to land in Applecross at any time. Currently, they can only land in the village if the local pub car park, campsite or wild camping area are empty – which locals said are usually full (in non-Covid times).
The helipad will be located beside the Applecross Fire Station and Community Hall. It will be able to accommodate landings around the clock, with state of the art lighting used at night. HELP said it anticipates that landings will be required every year to transport critically ill patients to the appropriate major trauma centre or A&E hospital.
Heather Teale said, "Bethany hoped to become a midwife but sadly, she never got the chance to fulfil her dream, but her commitment to caring for others and saving lives will be reflected in this lasting legacy of a lifesaving helipad.
"In an emergency every minute saved in journey time gives patients a higher chance of survival, but in remote communities like Applecross, the Air Ambulance will be saving hours. Thank you to my local community, the HELP Appeal and to Hugh for making this lifesaving helipad a reality."
Chris Ward added, "As a retired doctor, I'm more used to stethoscopes than dumper trucks and rollers, but when you live in a small, remote community like ours, it's a case of everyone pulling together to get things done. There is exceptional enthusiasm for this helipad and we are all deeply grateful to the HELP Appeal for its support. It has ensured far earlier completion than we could possibly have hoped for."
Robert Bertram, HELP Appeal's chief executive, said, "Heather's desire for a permanent, lifesaving helipad is one we fully support.  This, plus Bethany's story, is why we immediately agreed to fund one in Applecross, particularly since it will help both residents and the huge number of tourists that visit every year.
"Waiting for the police to stop road traffic, clear car parks or empty parks or hoping a suitable area will be available for an air ambulance to land, is simply not good enough when loved ones are seriously ill. We are doing our best to provide life-saving helipads across the country."
Actor Hugh Grant said, "Bethany's legacy of a new helipad will help to save many lives in the future. Congratulations and well done to Heather and the HELP Appeal for making it happen. The importance of helipads is often forgotten about, but they are absolutely vital in emergency care along with hospitals and helicopters. Without them, patient treatment can be delayed, which can have a devastating impact on survival rates. This is why more are needed across the country."