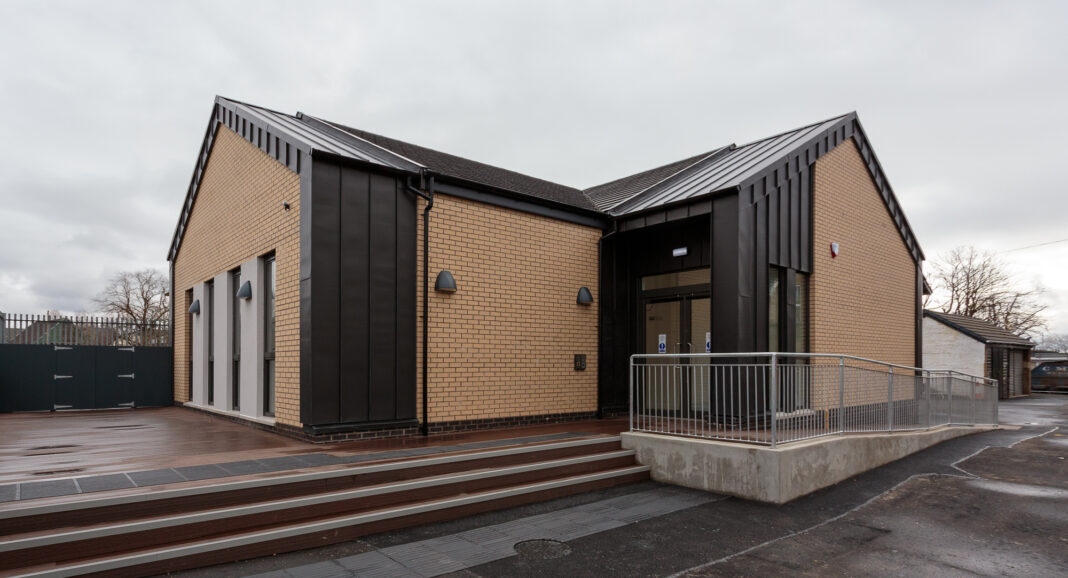 PROCAST has completed a £530,000 contract to construct and fit-out a new extension to Cleland Primary School in North Lanarkshire.
The firm revealed that the makeover, which was due to begin in March 2020 but was delayed five months because of the Covid-19 pandemic, presented 'significant challenges' because a large proportion of the work took place during term time.
The project included demolition of the existing annexe building together with downtakings, creation of a new dining area and kitchen facilities, a new classroom and general purpose room, toilet facilities, and hard landscaping.
Features of the contract included powder-coated aluminium curtain walling with integrated doors and windows and standing seam metal cladding.
A Procast spokesman said, "Works that were due to commence in March 2020 finally got under way in August 2020 post-Covid-19 lockdown, so the world in which we were operating had changed. As a result, we had to ensure our work environment was a Covid-secure environment.
"On site, the challenges included the management of resources to ensure social distancing and ensuring a robust cleaning regime. Other challenges related to longer lead in times for materials due to demand and availability. We adopted many measures that reduced disruption to the school and wider local community, which was very successful.
"Another great challenge of this project was the segregation of works and construction vehicles which again was managed successfully. We had a great collaborative and transparent working relationship with the head teacher and her staff.
"Aesthetically, we are absolutely delighted with how the project has turned out and the staff are very excited to move into their new annexe. The new facilities will be a great addition to the school and local community."