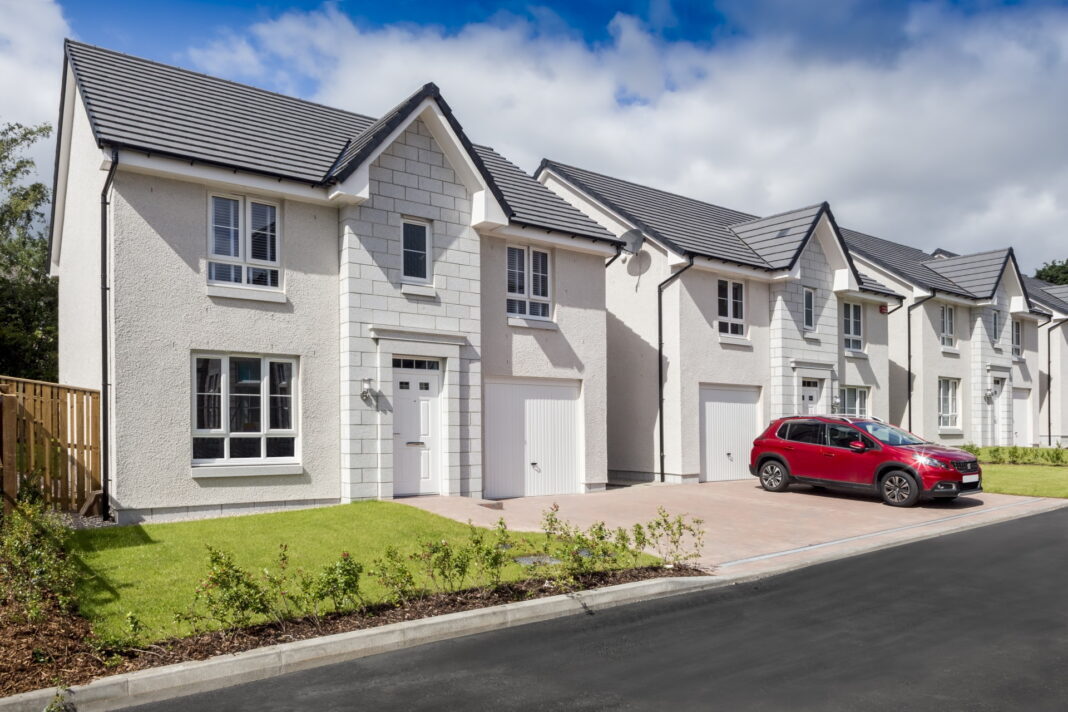 BARRATT Homes Scotland has received a 5-star rating in the new Home Builders Federation (HBF) annual New Homes Customer Satisfaction Survey.
The number of stars awarded is based on customer responses to the question: Would you recommend your builder to a friend?
To be awarded five stars, over 90% of a housebuilder's customers would recommend their homes. This is a record 12th year in a row that Barratt has achieved the 5-star rating. It comes on top of the recent Supreme Win at the NHBC Pride in the Job Awards, where site manager Kirk Raine won the top award out of a possible 11,000 site managers across the country.
Doug McLeod, regional MD at Barratt Homes Scotland, said, "We're incredibly proud to have been announced a 5-star housebuilder for a record 12 years in a row. We work hard to look after our customers, both before and after they buy their new homes, so it's great to know that our customers rate us so highly, and that so many of them would recommend us to a friend. We will continue to give all of our customers a 5-star service."
Barratt Developments Scotland, meanwhile, has pledged to support the nation's recovery from the Covid-19 pandemic with a £57,500 investment in employability and education.
Eight charities across Scotland have been selected to receive a share of the funds, which Barratt said aim to 'bolster employability and retraining services and support organisations that promote fair and inclusive education for vulnerable young people'.
Doug McLeod said, "When the pandemic first hit, we turned our attention to addressing the immediate need for PPE and the provision of safety equipment. Now as we move towards recovery, the time has come to refocus and add as much value as possible to the communities in which we operate. The charities we've selected are all playing a vital role in supporting people into employment and giving young people the best chance to succeed at such a challenging time. Many have faced severe disruptions, but most have been able to adapt their services. We're pleased to hear our donations will help each organisation to build on their success and potentially reach more people as recovery continues."