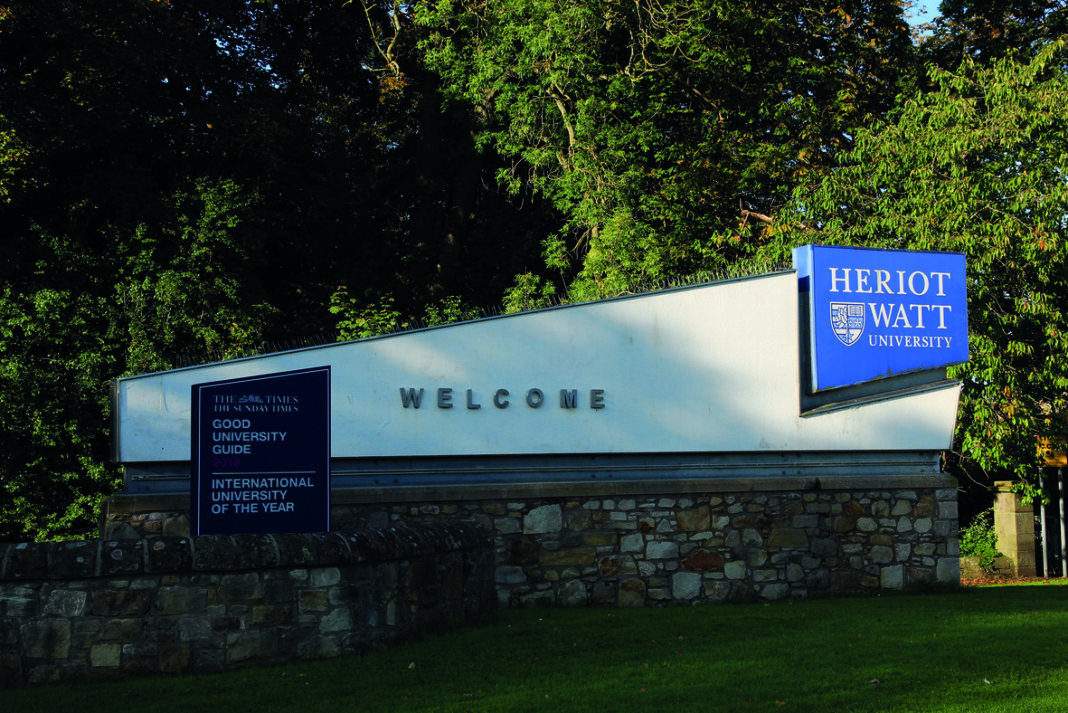 BALFOUR Beatty has recruited its first student from Heriot-Watt University after partnering with the institute to support graduate apprenticeships.
The link-up comes as the firm looks to build on its commitment to nurturing young talent and move into supporting graduate apprenticeships – a progression on its involvement in modern apprenticeships.
A graduate apprenticeship sees students split their time between the workplace and university, meaning they are in paid employment throughout their degree, with the majority of time being spent gaining hands-on experience.
A spokesperson from the university explained, "For Balfour Beatty, graduate apprenticeships provide a new way into degree-level study for individuals who are currently employed or who want to go straight into work from school. Employees get the benefit of equipping themselves with higher levels of academic learning and industry accreditation, which helps them progress as professionals. Another benefit is the accessibility and flexibility of graduate apprenticeships, where an employee can upskill at any age or point in their career with experience being taken into consideration on the stage which they enter the programme at."
Antony Thorpe is the first student at the university to benefit from the initiative. Antony is currently a civil engineering technician with the firm and is studying for a BEng (Hons) civil engineering graduate apprenticeship at the university.
He said, "With time, experience and the ability to capitalise on what I'll learn, as well as additionally having an employer like Balfour Beatty backing me, the opportunities are endless. In the future I would like to be involved and be in a position to move into construction/ project management."
Jackie Archer, head of HR at Balfour Beatty, added, "As an employer we gain the benefit of a more knowledgeable, competent and motivated employee who can contribute to the business whilst studying and upskilling.  It's a win-win in terms of benefit to both the employee and employer.
"Heriot-Watt offers great learning experiences for their students which support both academic growth and personal growth. Importantly for employers, Heriot-Watt is up to speed with the needs of Industry and employers alike. This linkage into the real-time business environment is critical to have flexibility in learning approaches and flexibility in areas of academic study to meet the needs of a constantly changing and evolving environment."
Sandy Murray, director of apprenticeships at Heriot-Watt, added, "It's hugely encouraging to see large organisations like Balfour Beatty continuing to invest in developing skills. Maintaining the pipeline of talent through initiatives such as graduate apprenticeships is going to be crucial in the recovery of the Scottish economy. We're delighted to welcome Antony into our GA community and we wish him well on his journey."